Are you tired of trying to fix those pesky household problems yourself? We know your time is valuable, so why not let Kaminskiy Care & Repair's handyman services take care of it for you?
Our team is highly knowledgeable and can tackle any task, including bathroom repairs, kitchen maintenance, electrical services, plumbing fixes and installation, drywall touch-ups, and window and door installations. You will not have to stress when something is not quite working correctly. We will always be there, ready to help! With such competitive prices, you can rest assured that you got the best service for the best deal possible.
No matter where you live, time and weather will impact your home. No matter how sturdy a house is, it will inevitably show signs of wear and tear as time passes. As time passes, the electrical and plumbing systems in place may begin to lower in efficiency or falter, leading to an uncomfortable living experience. Even if you have a well-organized list for the improvements needed, it becomes impossible to keep this space beautiful when issues are cropping up non-stop. Take proactive measures to prevent it from becoming a hazardous environment for your family to live in.
To ensure repairs are performed properly, it is advisable to hire a local handyman service. Kaminskiy is the ideal solution for any replacement, repair, or installation needs your home may have. Although the desire to save money is understandable, it's crucial to recognize the potential consequences of DIY projects. Lacking the necessary expertise and tools, you increase the likelihood of causing further property damage or personal harm. Putting yourself at risk isn't worth the money you'd save. Let the professionals handle it for you!
---
Bathroom Remodeling And Repair Handyman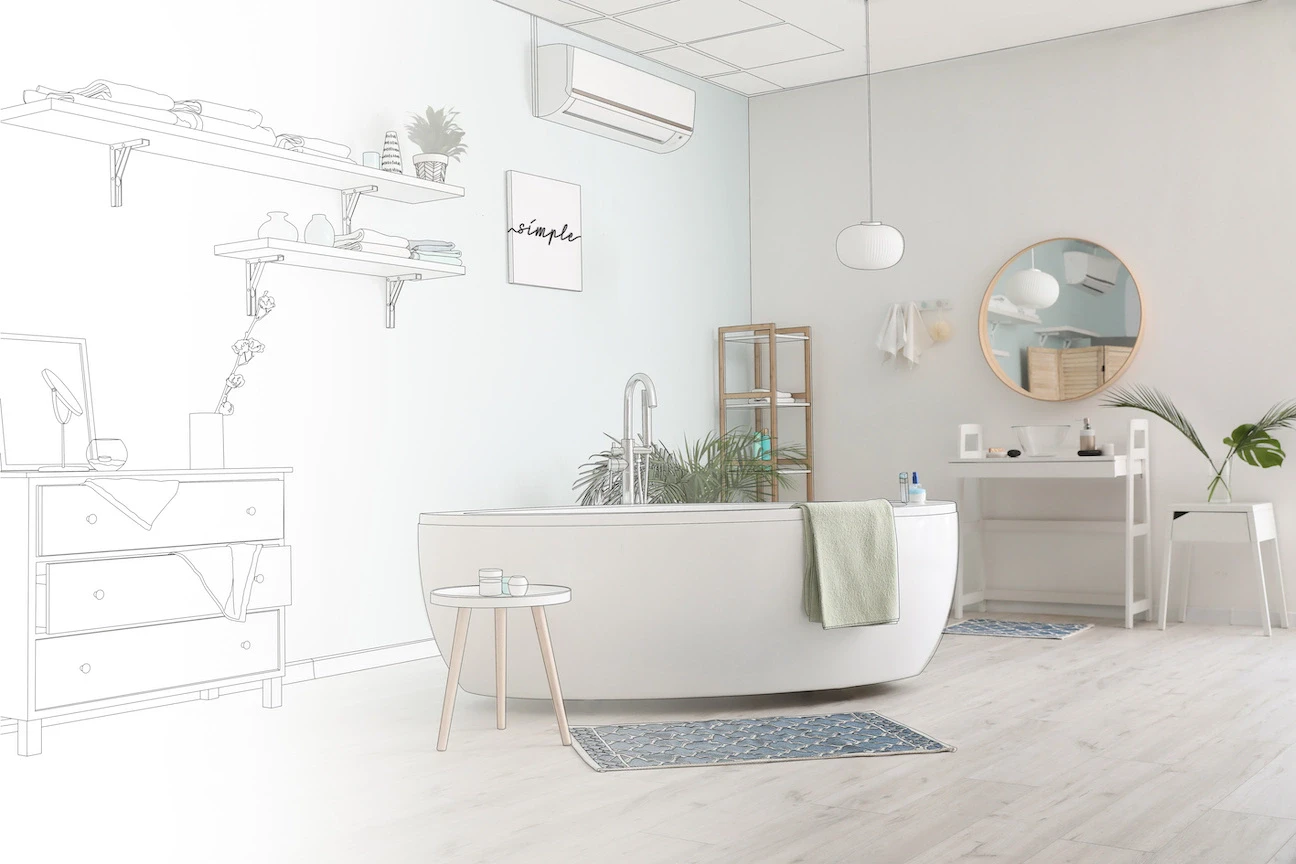 The bathroom is the room in the home that gets the most foot traffic, so having a bathroom with broken fixtures or an out-of-date design is no good. Additionally, leaks or clogs can quickly become a significant problem if not addressed. You need a local Danville handyman to get the job done fast, instead of waiting for when your schedule permits.
Kaminskiy Care & Repair have the necessary tools to diagnose the issue and repair it quickly, so you can go back to using your bathroom with minimal downtime! Bathroom repairs require expertise and experience that only our team can provide. When you hire the Care & Repair team, you can rest assured all our work meets the highest quality standards.
If you come across clogs, leaks, or any other damage in your bathroom, it is crucial to address and fix them promptly due to the potential for various issues to occur in this space. Clogged plumbing in the bathroom results in water backup that will create unpleasant odors. It also increases the risk of a complete bathroom flood. When lights are not functioning due to being broken, it becomes a nightmare to safely move around this space.
Outdated bathrooms may still be functional, but that doesn't mean they aren't in desperate need of refurbishment. Old and outdated fixtures in your bathroom oasis can create discomfort for your guests. This may also impact your perception of your entire space. Remodeling this room is the easiest way to refresh your love for your property and provide a comfortable space for your guests.
Regardless of the nature of the work needed in your bathroom, it is best to refrain from undertaking this project by yourself. The bathroom houses intricate electrical and plumbing systems, which necessitate a thorough understanding and careful handling. Without a complete knowledge on these systems, you're bound to make a mistake. This will end up costing you a lot more money in the long run.
Hiring professional handyman who specializes in bathroom remodeling is the recommended solution to ensure the smooth and successful completion of your home improvement projects. Call Kaminskiy Care and Repair to get started as soon as today!
---
Danville Kitchen Remodeling Services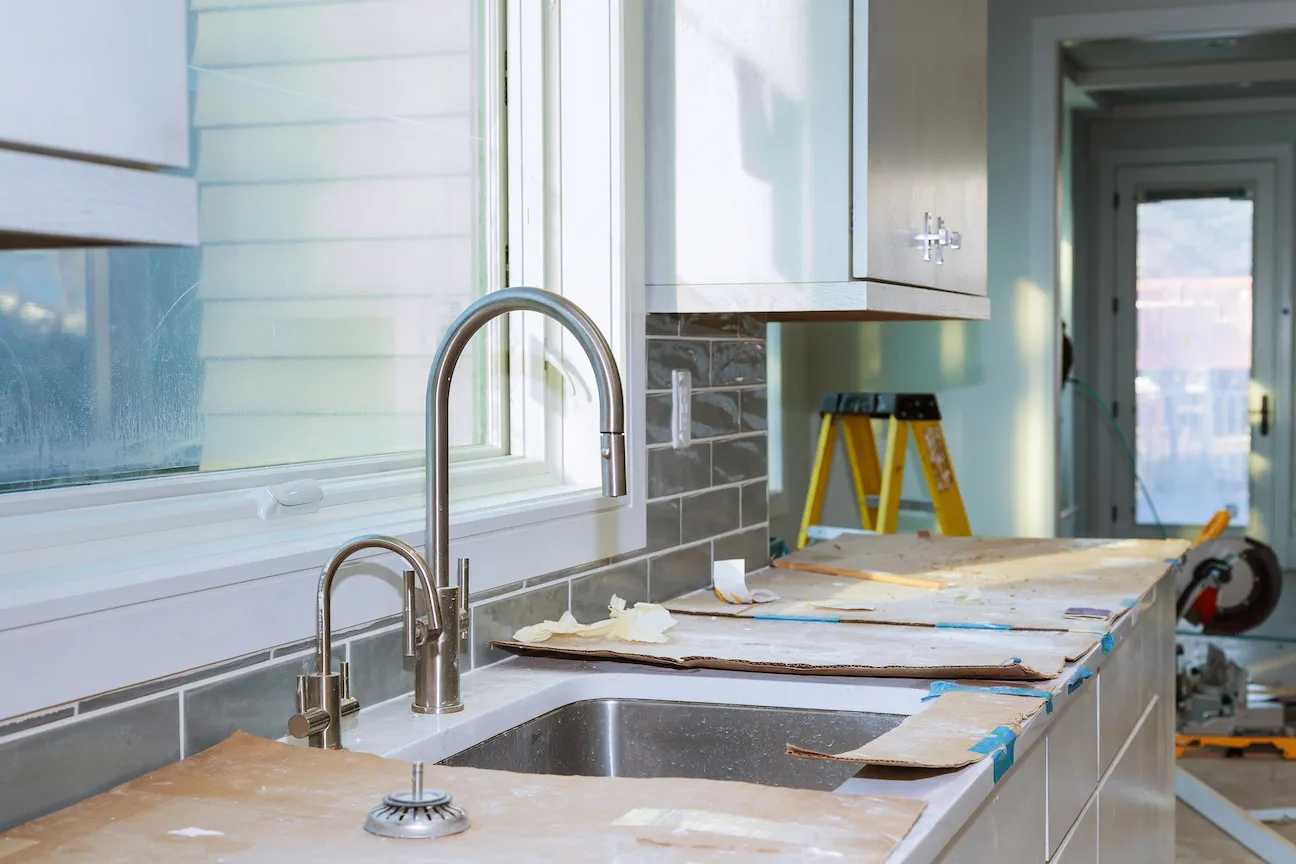 We understand how important your kitchen is to your daily routine. This room hosts dinner parties for close friends and family.
Cooking in this room is also necessary for daily living, so when your fixtures break or become outdated, replacing or fixing them is key.
Let Kaminskiy Care & Repair handle all kitchen repairs, from faulty faucets to busted garbage disposals. No matter what the issue, we promise high quality workmanship.
Allow us to repair and renovate your space to bring new life, whether that means refinishing cabinets, repainting, or installing a new backsplash. We will get the job done quickly and efficiently so you can return to meal prepping for yourself or your family!
---
Electrical Handyman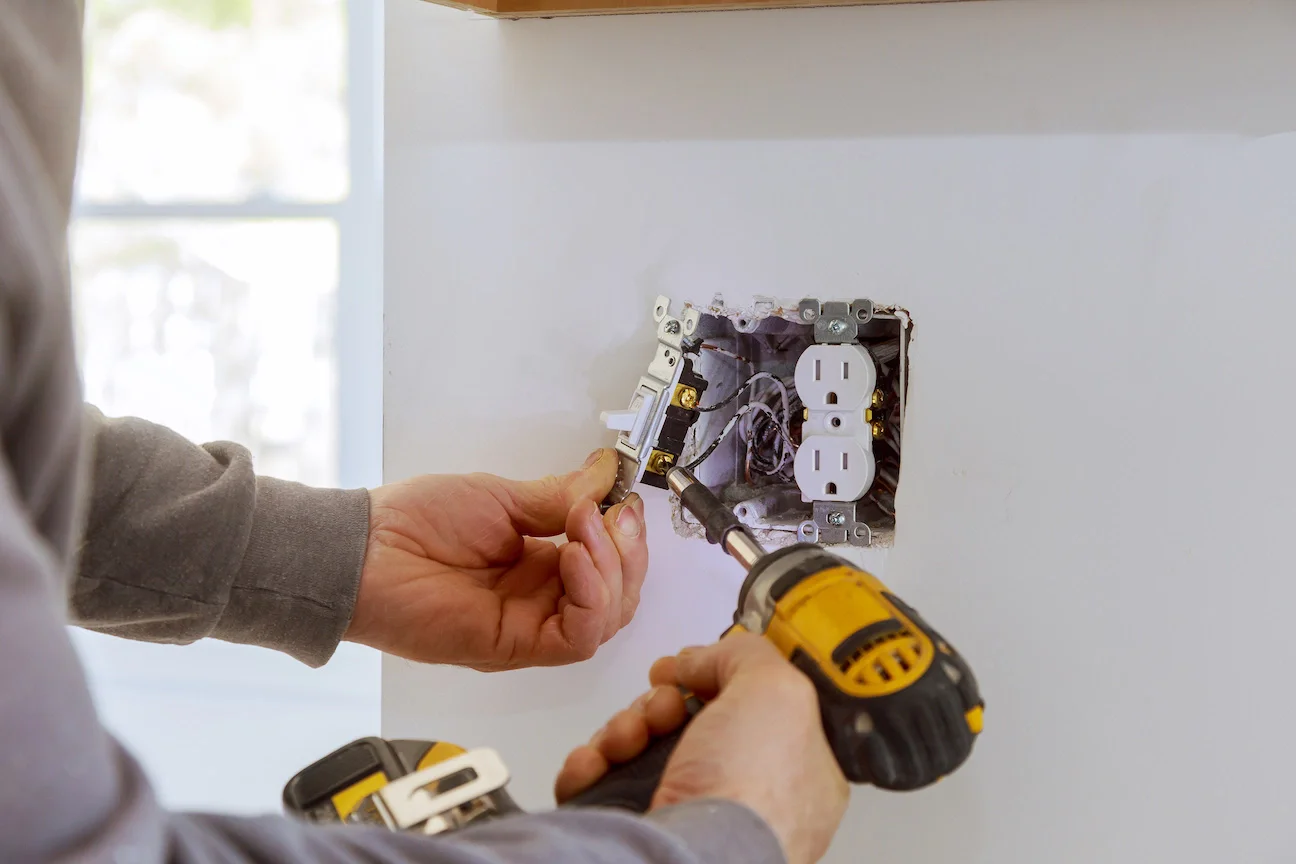 When your Danville home's electrical is on the fritz, fixing it on your own is a mistake. These systems are complex, so one wrong move can cause a chain reaction, raising the cost of repairs substantially. Installing new electrical fixtures without proper training or help could also cause damage.
For repairs or installations, you need a trained professional to get the job done for you.
With years of experience in the electrical industry, our team is comfortable with complex wiring jobs and can ensure that your home's wiring complies with local codes.
No need to worry about faulty wiring leading to electrical fires or burnt-out bulbs. We can even help install new lighting fixtures or appliances to ensure everything is connected properly.
---
Handyman Plumbing Services In Danville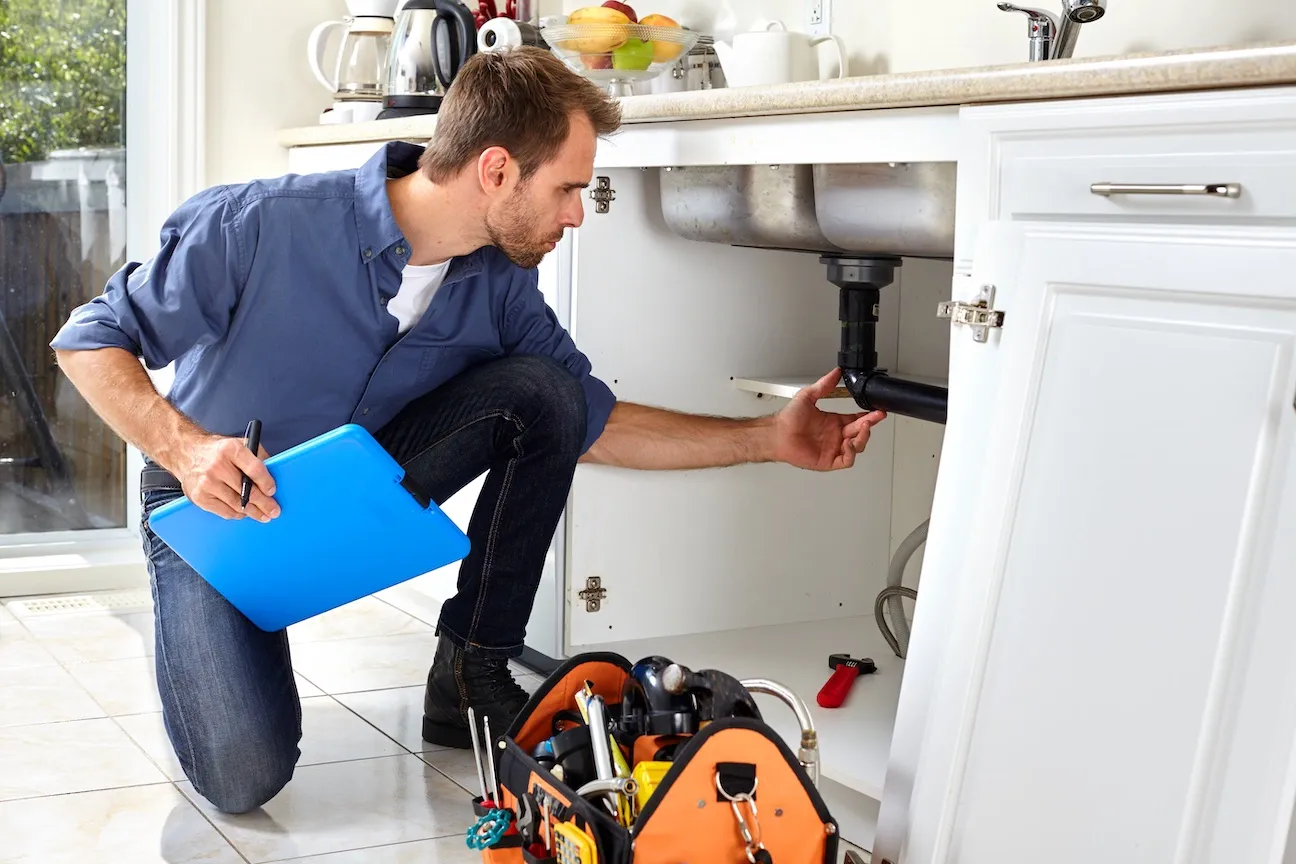 Has your toilet suddenly stopped working? Maybe your bathtub is starting to leak while you are trying to relax after a tiring day. Your sink could be clogged, too. Plumbing issues like these will not only leave you stressed but also prevent you from fulfilling your daily tasks. Handling plumbing issues alone is a confusing maze without proper training.
With professional handyman services, you can go back to your daily routines with ease. From garbage disposal installation to drain clearing, Kaminskiy will satisfy all your plumbing needs. Call our office today to get professional plumbers at the cost of a general handyman!
---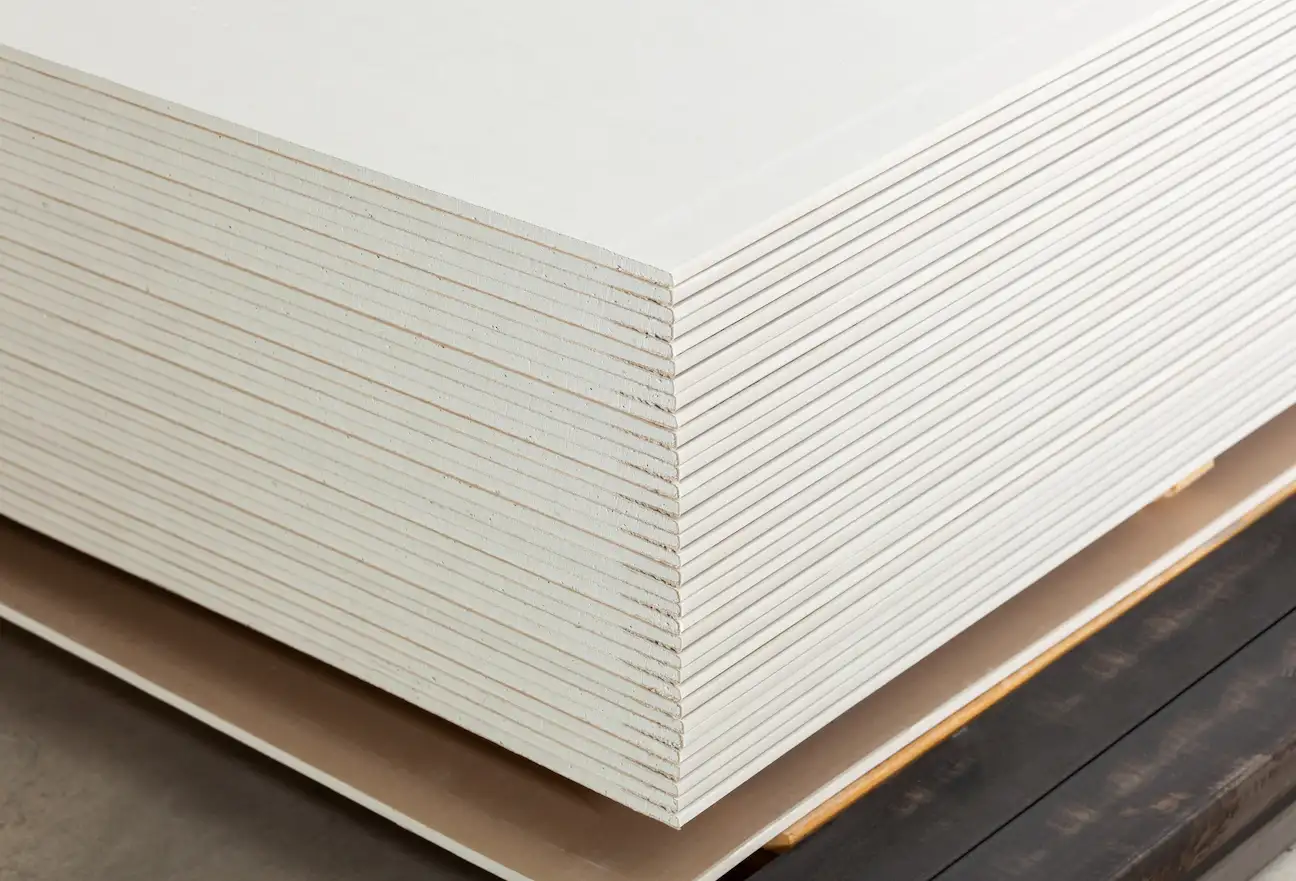 Having flat, clean walls is something many homeowners take for granted. So, when accidents happen and leave dents or stains on your drywall, it can make the home as a whole feel less comfortable.
Need some extra help with drywall repair or installation? Kaminskiy Care & Repair can get the job done.
The objective of your walls is to maintain a clean and smooth surface, drawing your focus to the captivating furniture and artwork that enriches the rest of the space. The presence of cracks, stains, or dents on your drywall will consistently capture your attention, diverting your focus from the intended beauty of the space.
Our team of professional Danville handymen can do it all! We will ensure your walls are smooth and even, whether you are repairing a patch job or installing a new section. Plus, no need to worry about the mess; we guarantee a clean job every time. We also do stucco repair, so you can be sure your house is properly sealed from both the inside and out.
The detrimental effects of drywall and stucco damage extend beyond the loss of enjoyment, as it also heightens the potential for more serious issues to arise. Chips in the stucco compromise the integrity of your drywall, creating vulnerability to water damage. Dents in your drywall provide entry points for termites, mold, and dry rot to infiltrate the internal parts of your walls. The exposure of wooden supports to such conditions makes them extremely susceptible to future damage.
Choosing the right drywall handyman is important, as lower quality services often struggle to match the texture correctly, leaving noticeable marks where the drywall was fixed. This draws even more attention to the damage, further contributing to an unwelcoming atmosphere.
You can count on Care and Repair for swift, seamless, and skillful drywall and stucco solutions. Whether you need texture-matching assistance, new walls installed, or dents filled in, look no further!
---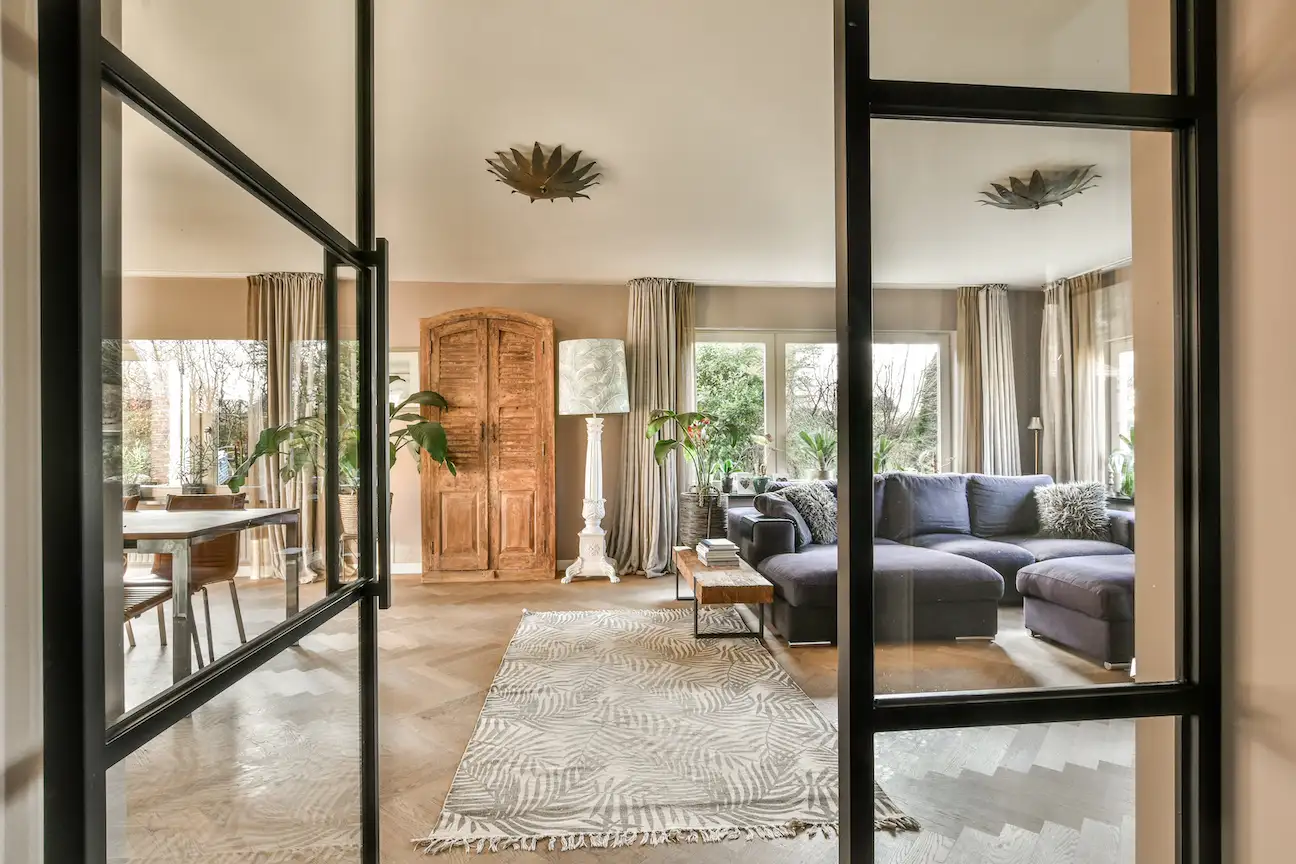 Proper function of your doors and windows is critical to every day life. They are responsible for guaranteeing the safety and protection of your family. Inadequate functionality of your doors and windows jeopardizes the safety of your family.
The installation and sealing of your windows and doors is key in making sure you are not spending extra money on gas and electric bills. Your windows and doors are also key in making sure your home looks as good as possible.
Hiring a trained professional in Danville CA ensures they're installed, repaired, sealed, or updated correctly.
Whether you are installing a new window or door or need extra help with hanging one of your own, Kaminskiy Care & Repair can assist you.
Our team is skilled in exterior and interior installations, so you get only the highest quality service from us. We make sure everything is well-sealed too, so you do not have to worry about space between the casement and the door or window.
The insulation also greatly depends on the state of your doors and windows. When there are broken seals or loose joints, it enables outside air to infiltrate the space. Consequently, your expenses for air conditioning or heating will rise since the outside air will either warm or cool your home. You could also find it necessary to replace your doors purely for aesthetic reasons. Old, decrepit entrances will reflect negatively on the rest of your home.
Kaminskiy's door and window handymen have you covered, no matter your needs. Let us do the work for you, from resealing your windows to replacing every door in your house. For same-day service, call us today!
---
Danville Water And Mold Damage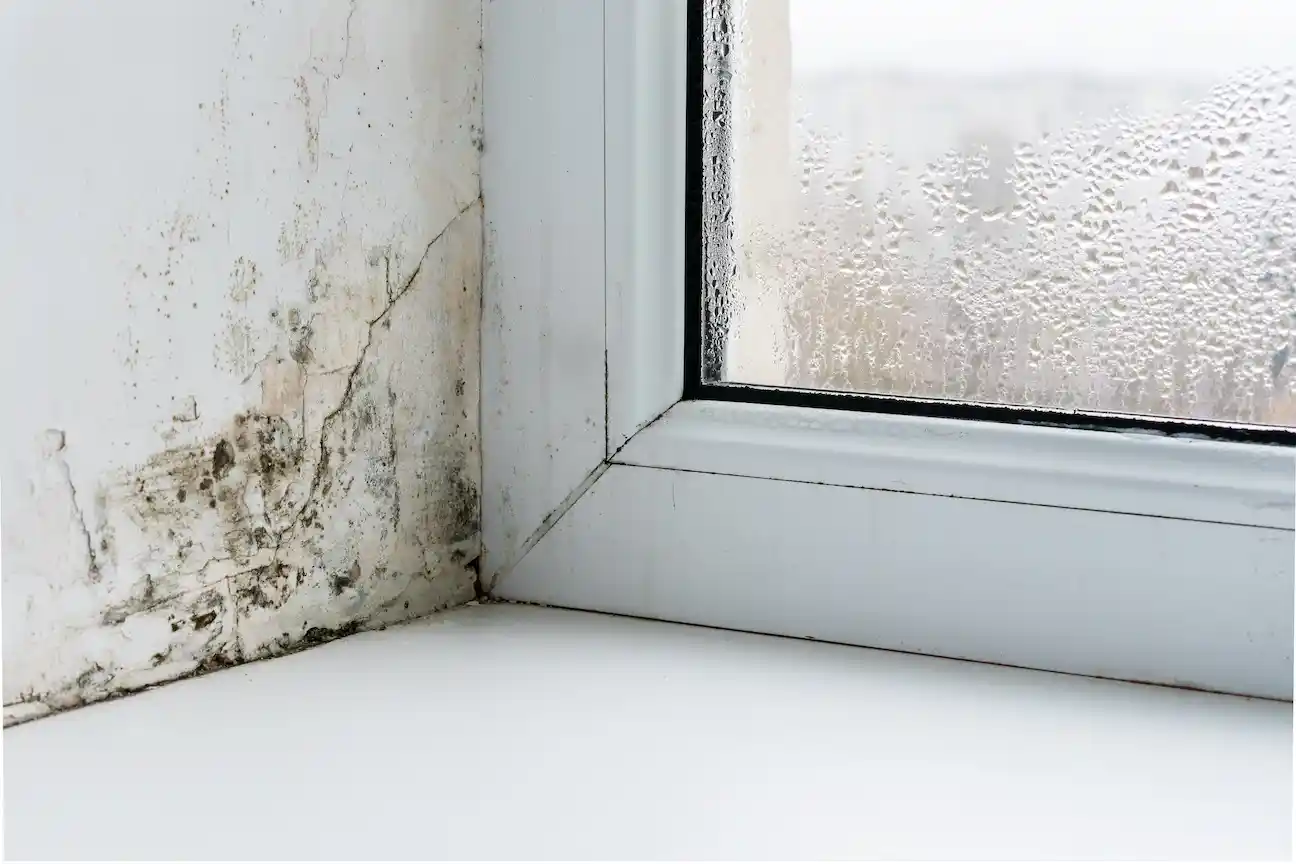 Although not the sole culprits for drywall damage, water and mold leave unsightly marks on your walls. After removing the mold or moisture, it is essential to address the damage that remains rather than leaving it unattended.
Once the source of water damage is dealt with, the amount of staining and leftover marks will leave your walls in poor shape. The presence of excess water soaked in leaves them suseptible to mold. If this growth occurs, you'd need a much larger investment ot get it fixed. Getting the affected walls replaced guarantees that it retains its beauty and functionality while keeping your family safe.
One of the most frightening home maintenance experiences a Danville homeowner can deal with, is finding a patch of mold. While mold exists in every home to some extent, it becomes an issue when it reaches a noticeable size and starts releasing spores. Having mold spores dispersed in the air can negatively impact the health of you and your family members.
Leaving mold infestations unaddressed will result in the problem worsening over time, meaning fast removal is necessary. While removing the infestation isn't something our handyman can do, we can repair any surfaces that have previously been affected.
---
Dry Rot And Termite Repair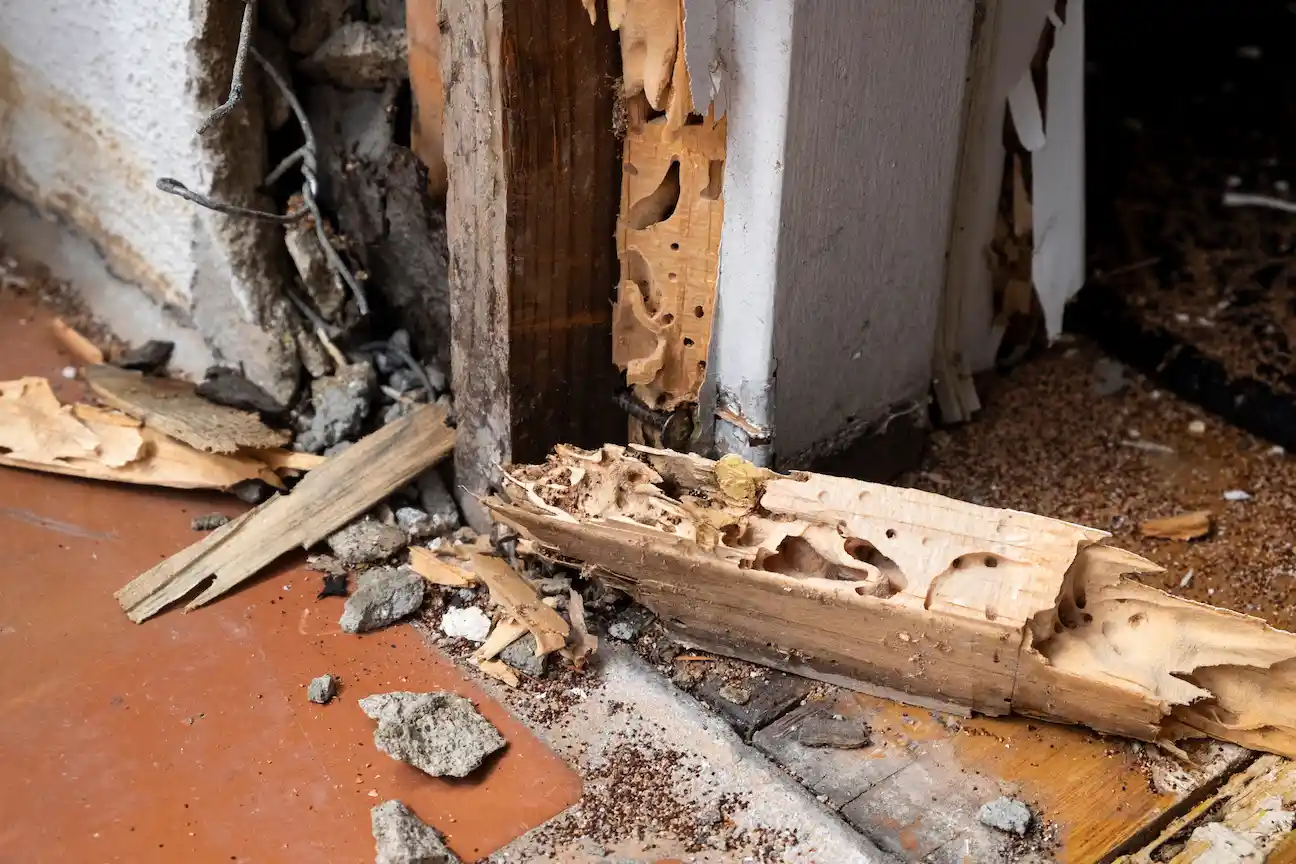 There are many different types of infestations that can affect your house, and mold is just one example. Dry rot and termites can destroy the wood in your home. They cause extensive damage to the wooden supports and flooring, jeopardizing aesthetics and structural integrity. Timing is everything. As soon as you have the all clear start repairs right away!
Dry rot is a fungal infestation that actively eats away at wooden surfaces. While dry rot may not devour the entirety of the wood, the remnants they leave behind are fragile and extremely susceptible to breakage. This means any wood supporting structures wouldn't be able to do its job right.
Termites are well known for eating through wood surfaces as well. Although eradicating the infestation will prevent further spread, it will not restore the weakened state of the brittle wood.
It is important to note that most exterminators do not have the necessary skills to replace the fragile wooden surfaces, meaning your house will be at a higher risk of experiencing structural damage.
The assistance of a professional dry rot and termite repair service is needed to maintain the structural integrity of your property. Take action now and call Kaminskiy Care and Repair!
---
Fence, Gate and Deck Repair Services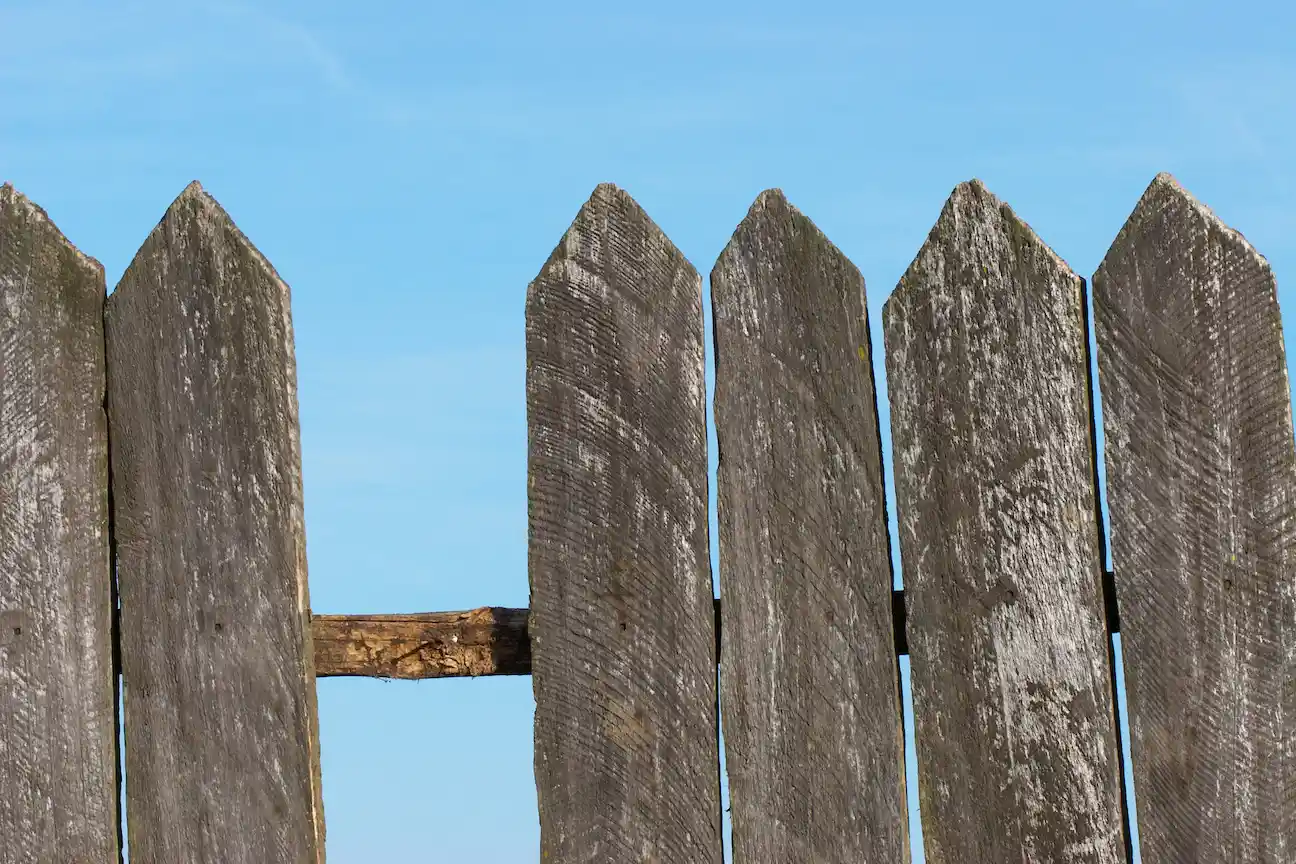 A gorgeous, fully-functioning fence does more than compliment your landscaping. Fences mark your property lines, keep unwanted people off your land, and dampen noise from nearby traffic. Properly maintained fences will also add a lot of value.
Multiple factors can lead to the wear and tear of fences, gates and decks. From adverse weather conditions to accidents and general wear and tear, it is advisable to address these projects promptly. With the passage of time, the severity of the damage will only grow.
For all your fence and gate needs, Kaminskiy Care and Repair is here to be your reliable and comprehensive solution in the Danville area. In addition, our team of experts excels in the installation of new fencing. Our handymen can help!
---
Hire A Local Danville Handyman Today!
When you hire the professional handymen service at Care and Repair, you are promised high quality customer service and satisfaction. We can get any job done, from smaller repairs to larger home improvement projects, and even remodels! Contact us today and let our professional handyman in Danville take care of all your home repair needs.
Since 2005, our handymen have helped homeowners like you with their home improvement needs. From dents in the drywall to extensive plumbing issues, our professional service handle it. One call is all it takes to create a fully functioning home again. Call us today and hire your number one local Danville Handyman service!