Are you tired of trying to fix those pesky household problems yourself? We know your time is valuable, so why not let Kaminskiy Care & Repair's handyman services take care of it for you?
Our team is highly knowledgeable and can tackle any task, including bathroom repairs, kitchen maintenance, electrical services, plumbing fixes and installation, drywall touch-ups, and window and door installations. You will not have to stress when something is not quite working correctly. We will always be there, ready to help! With such competitive prices, you can rest assured that you got the best service for the best deal possible. Contact us today or visit our website for more information on how our team can help you with your home repair needs!
---
The Best Handyman In Danville, CA That You Can Rely On
We understand that when it comes to repairing and maintaining your home, you want an expert handyman in Danville who can be trusted. As a general contractor offering home services, you can be sure that our team has the experience and training to handle any job. We commit to delivering high-quality handyman services every time, whether a minor repair or an entire renovation.
---
Bathroom Remodel Handyman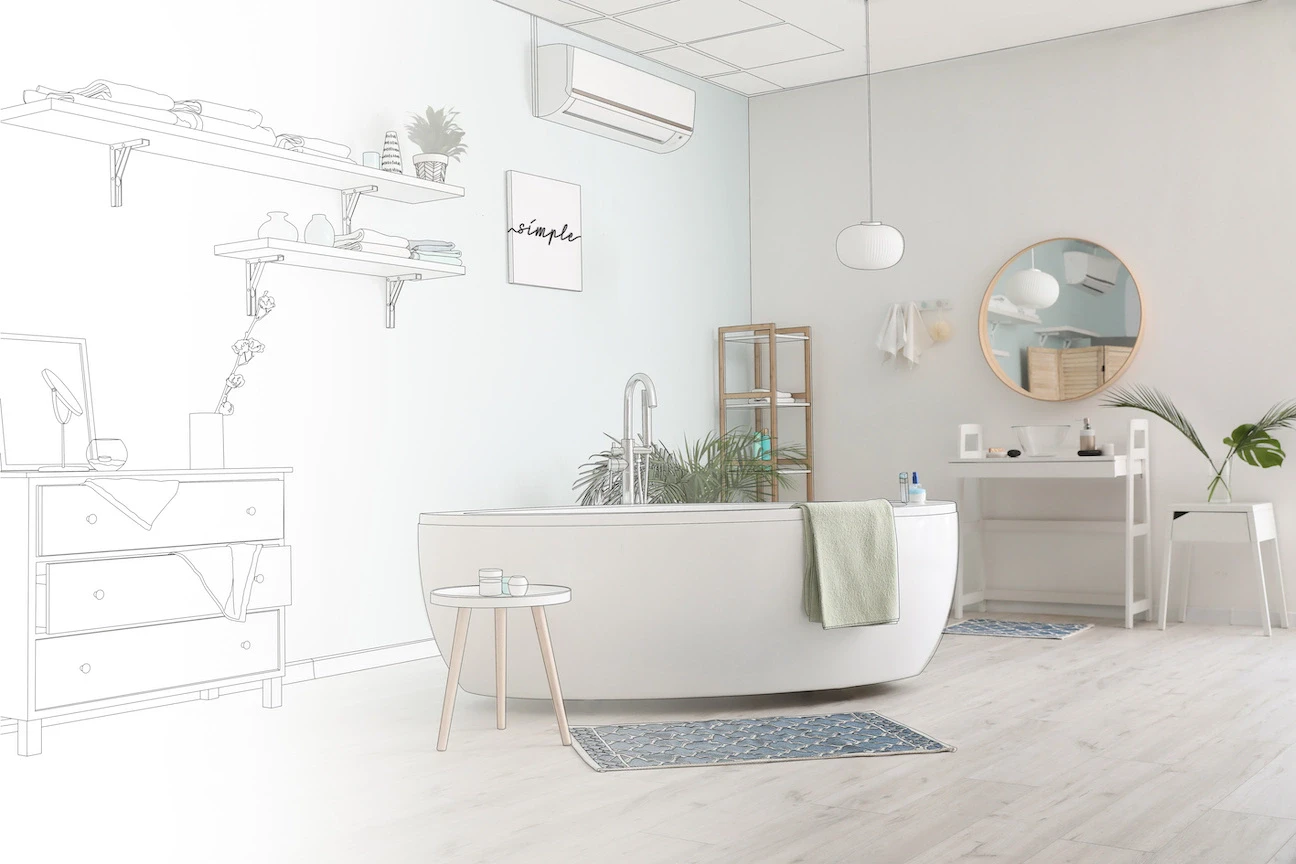 The bathroom is the room in the home that gets the most foot traffic, so having a bathroom with broken fixtures or an out-of-date design is no good. Additionally, leaks or clogs can quickly become a significant problem if not addressed. You need a handyman to get the job done fast, instead of waiting for when your schedule permits.
Kaminskiy Care & Repair have the necessary tools to diagnose the issue and repair it quickly, so you can go back to using your bathroom with minimal downtime! Bathroom repairs require expertise and experience that only our team can provide. When you hire the Care & Repair team, you can rest assured all our work meets the highest quality standards.
---
Danville Kitchen Remodeling Services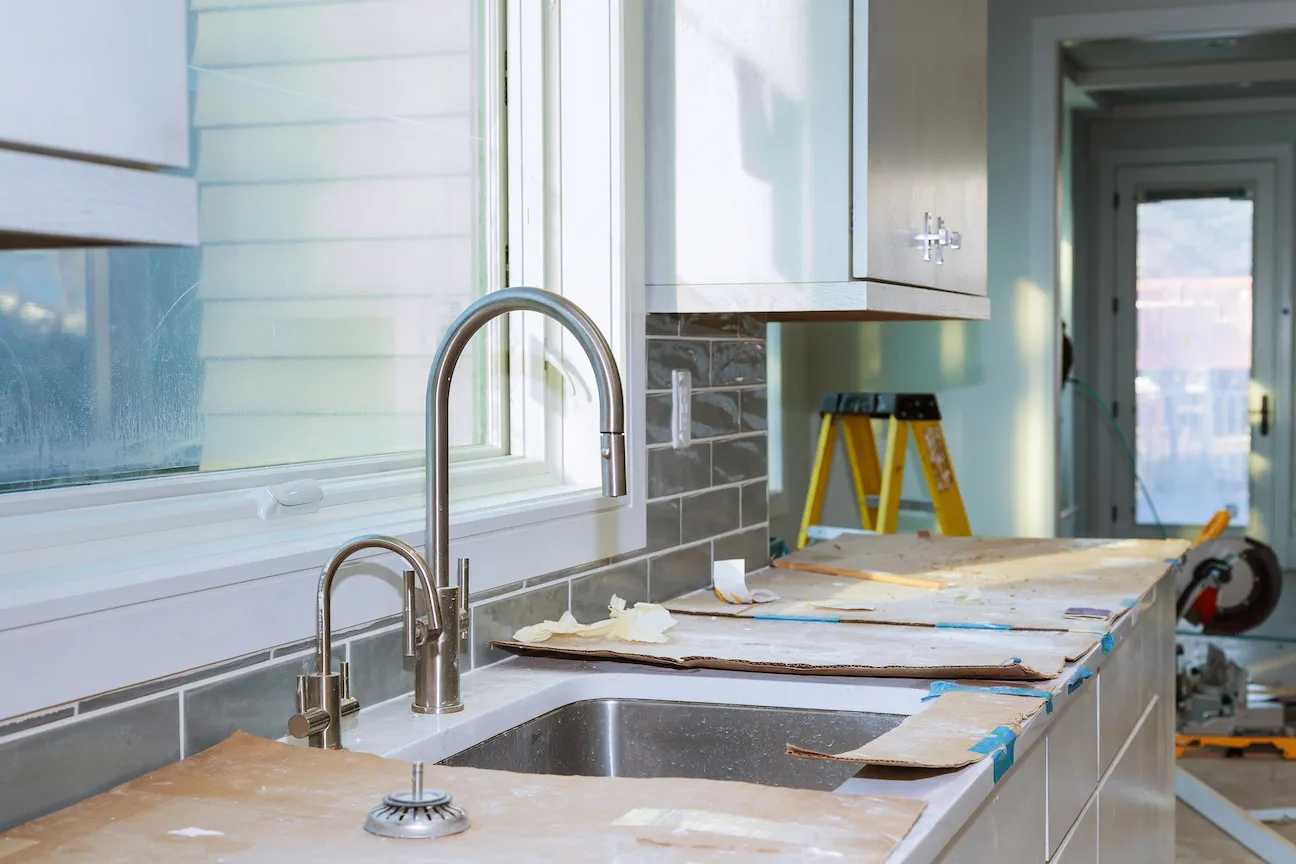 We understand how important your kitchen is to your daily routine. This room hosts dinner parties for close friends and family.
Cooking in this room is also necessary for daily living, so when your fixtures break or become outdated, replacing or fixing them is key.
Let Kaminskiy Care & Repair handle all kitchen repairs, from faulty faucets to busted garbage disposals. No matter what the issue, we promise high quality workmanship.
Allow us to repair and renovate your space to bring new life, whether that means refinishing cabinets, repainting, or installing a new backsplash. We will get the job done quickly and efficiently so you can return to meal prepping for yourself or your family!
---
Electrical Handyman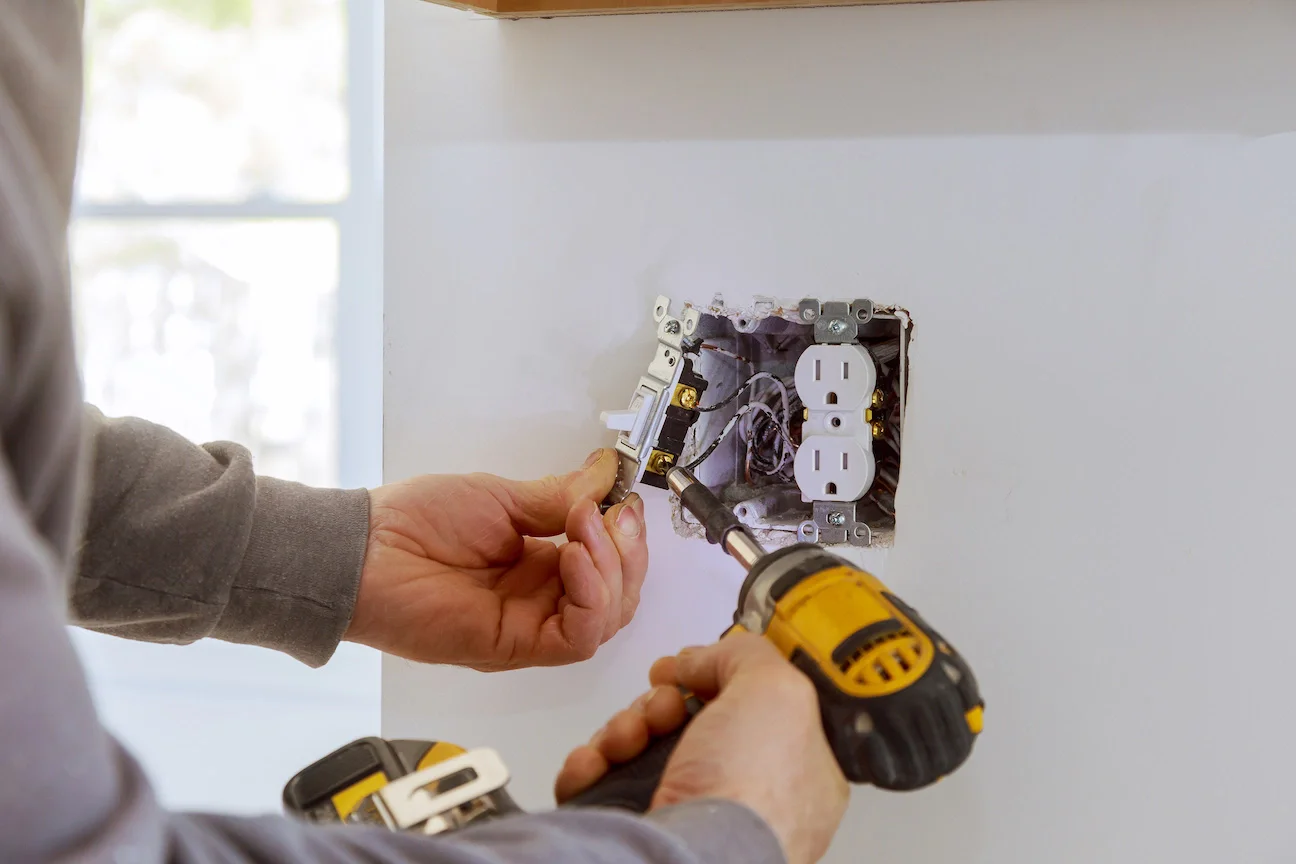 When your Danville home's electrical is on the fritz, fixing it on your own is a mistake. These systems are complex, so one wrong move can cause a chain reaction, raising the cost of repairs substantially. Installing new electrical fixtures without proper training or help could also cause damage.
For repairs or installations, you need a trained professional to get the job done for you.
With years of experience in the electrical industry, our team is comfortable with complex wiring jobs and can ensure that your home's wiring complies with local codes.
No need to worry about faulty wiring leading to electrical fires or burnt-out bulbs. We can even help install new lighting fixtures or appliances to ensure everything is connected properly.
---
Handyman Plumbing Services In Danville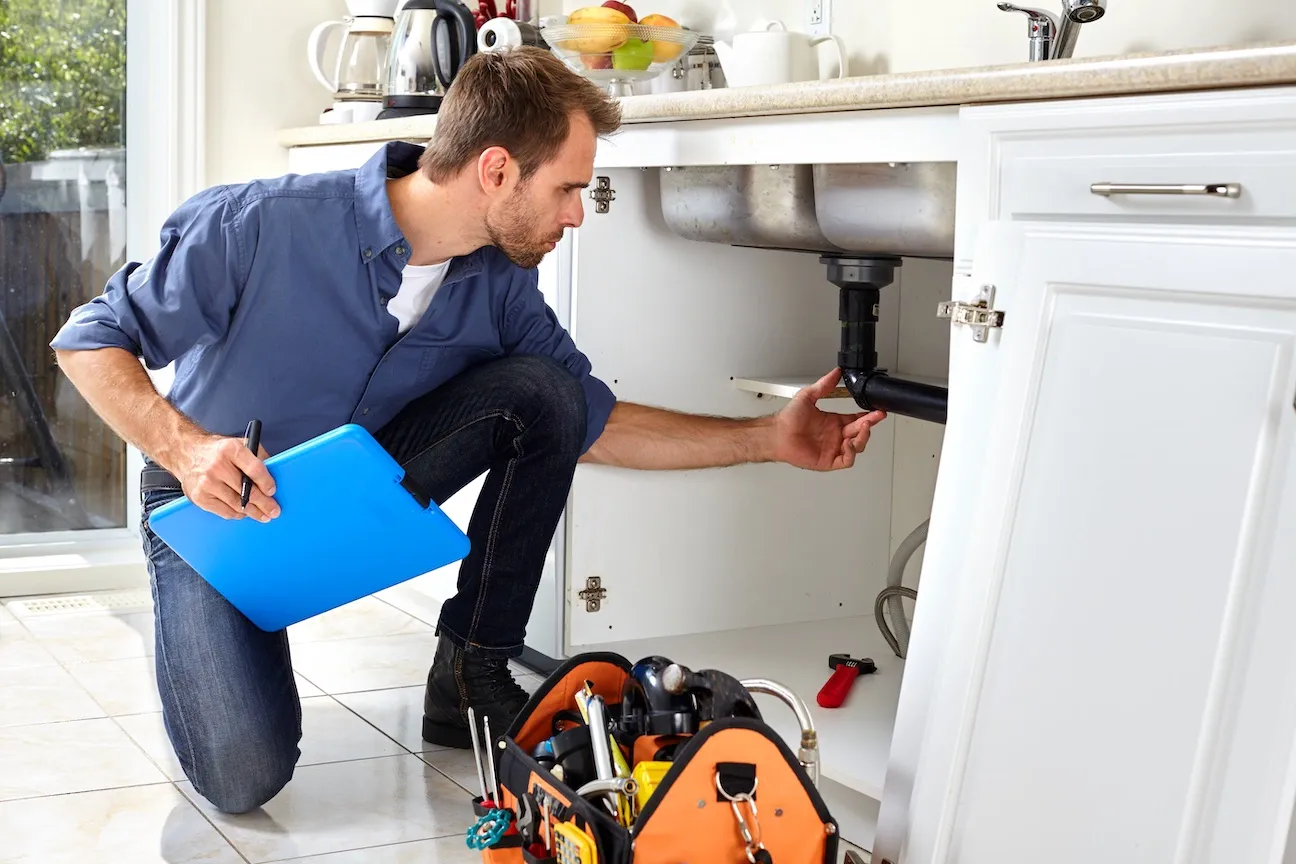 Has your toilet suddenly stopped working? Maybe your bathtub is starting to leak while you are trying to relax after a tiring day. Your sink could be clogged, too. Plumbing issues like these will not only leave you stressed but also prevent you from fulfilling your daily tasks. Handling plumbing issues alone is a confusing maze without proper training.
With professional handyman services, you can go back to your daily routines with ease. From garbage disposal installation to drain clearing, Kaminskiy will satisfy all your plumbing needs. Call our office today to get professional plumbers at the cost of a general handyman!
---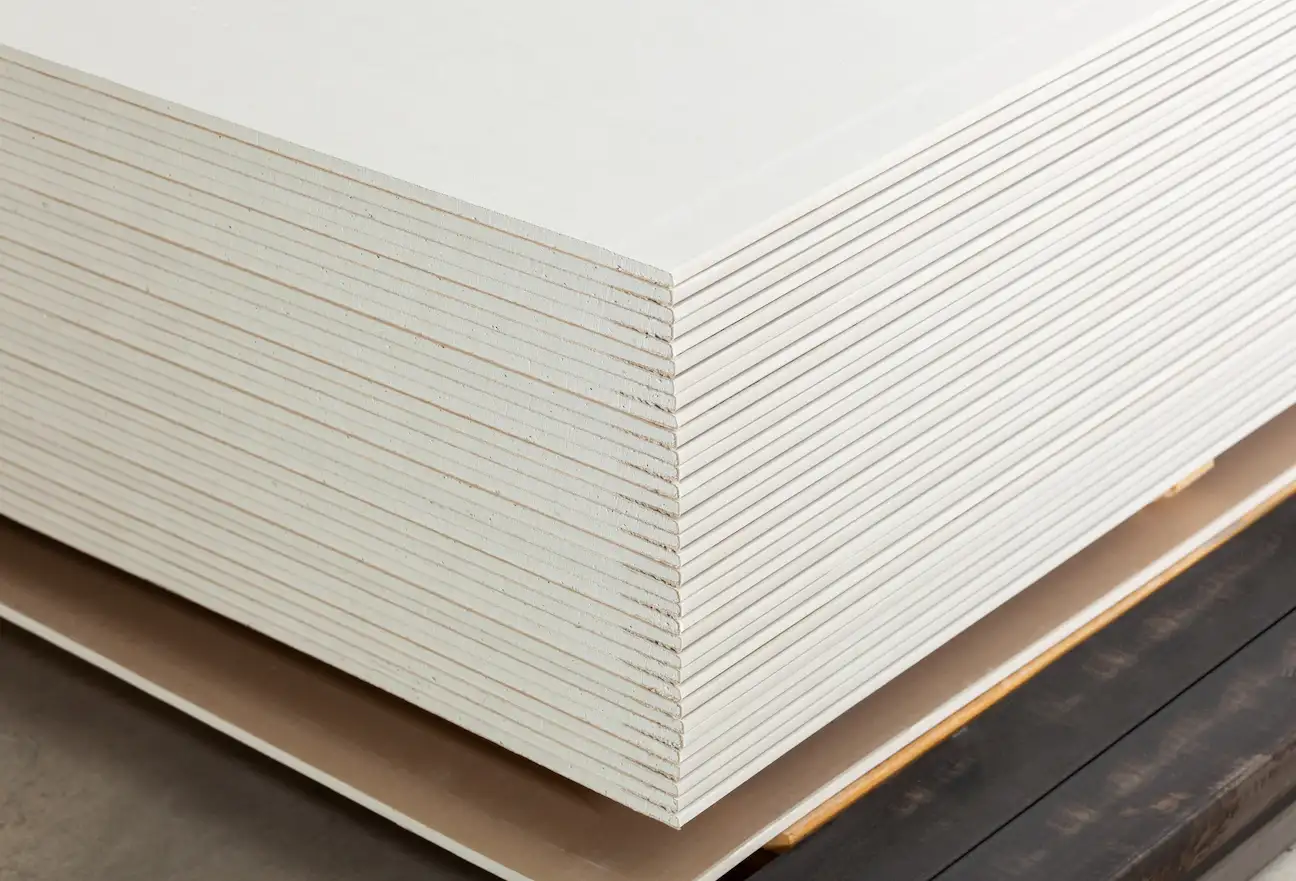 Having flat, clean walls is something many homeowners take for granted. So, when accidents happen and leave dents or stains on your drywall, it can make the home as a whole feel less comfortable.
Need some extra help with drywall repair or installation? Kaminskiy Care & Repair can get the job done.
Our team of handymen can do it all! We will ensure your walls are smooth and even, whether you are repairing a patch job or installing a new section. Plus, no need to worry about the mess; we guarantee a clean job every time. We also do stucco repair, so you can be sure your house is properly sealed from both the inside and out.
---
Danville Windows and Door Installation Services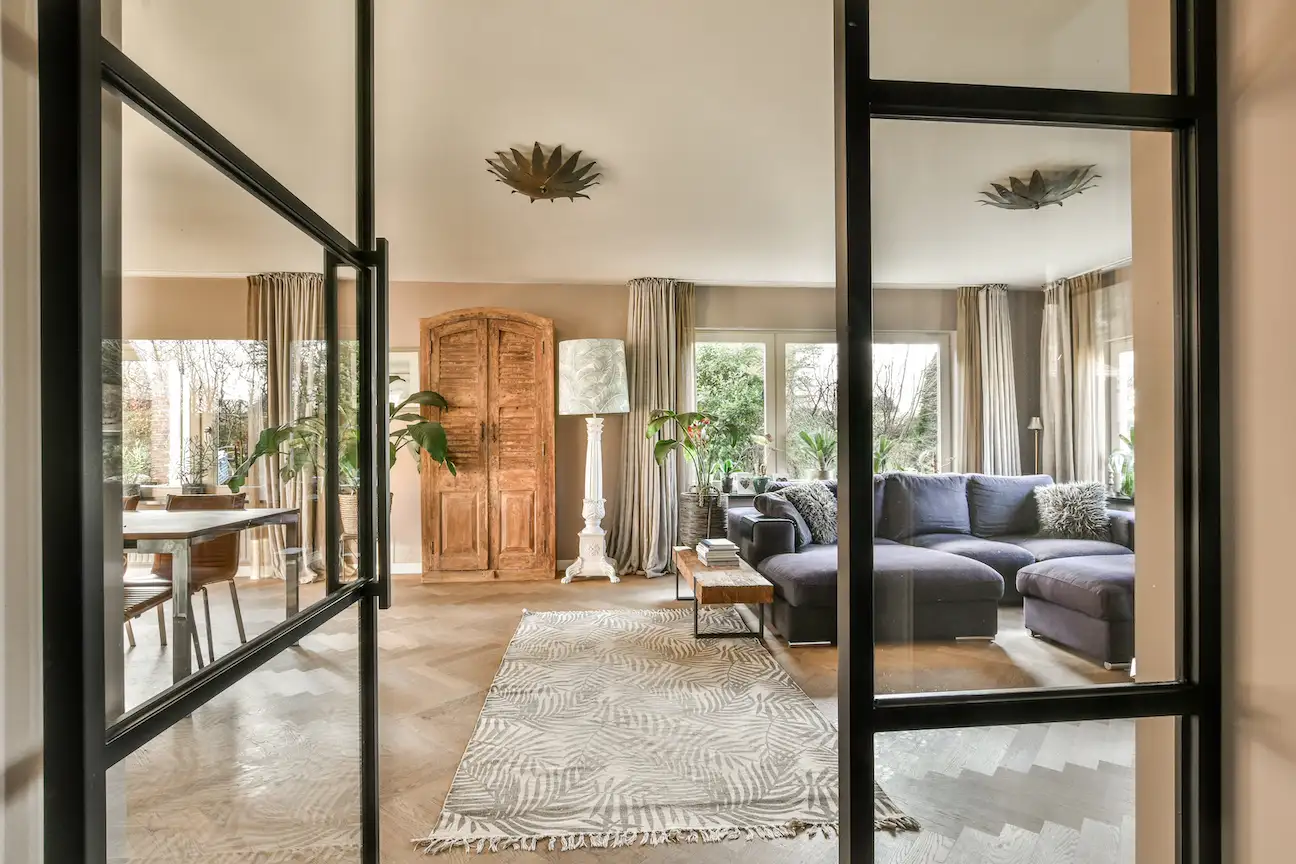 Proper installation and sealing of your windows and doors is key in making sure you are not spending extra money on gas and electric bills. Your windows and doors are also key in making sure your home looks as good as possible.
Getting a trained professional ensures they're installed, repaired, sealed, or updated correctly.
Whether you are installing a new window or door or need extra help with hanging one of your own, Kaminskiy Care & Repair can assist you.
Our team is skilled in exterior and interior installations, so you get only the highest quality service from us. We make sure everything is well-sealed too, so you do not have to worry about space between the casement and the door or window.
---
Hire A Local Danville Handyman Today!
When you hire the professional handymen service at Care and Repair, you are promised high quality customer service and satisfaction. We can get any job done, from smaller repairs to larger home improvement projects, and even remodels! Contact us today and let our professional handyman in Danville take care of all your home repair needs.