Frisco Texas home owners know that purchasing a home is often considered the most significant investment a person will make. In this house, you can foster a loving environment for your family, create treasured moments with those that you love, and, most importantly, embrace the joys of everyday life. In the event that something breaks, it can be hard to allocate enough time to perform the fix all by yourself. No one enjoys living in a space with dysfunctional fixtures. If you let these broken fixtures go unfixed for a while, the damage could worsen, and you'll end up spending more money to fix them in the long run. Hiring a handyman service is the best way to ensure your property is fully functional while minimizing stress.
One of the standout features of Kaminskiy Care and Repair is its commitment to providing a wide catalog of home improvement and repair services. Our skilled team is capable of handling any improvement project with expertise and proficiency, from bathroom remodeling to mold damage. Kaminskiy knows the significance that a home has, so we prioritize treating it with the same care and consideration as we would our own.
When it comes to fixing your home, hiring a local handyman service is the best choice. Kaminskiy is the ideal solution for any replacement, repair, or installation needs your home may have. While the idea of saving money may be enticing, it's essential to understand the potential pitfalls of attempting repairs without the proper training or equipment. Without the necessary skills and tools, you could unintentionally inflict more damage to your property or put yourself at risk of injury. Putting yourself at risk isn't worth the money you'd save. Our professional team in Frisco TX, can handle your punch list for you!
---
Bathroom Repair and Remodeling Services In Frisco Texas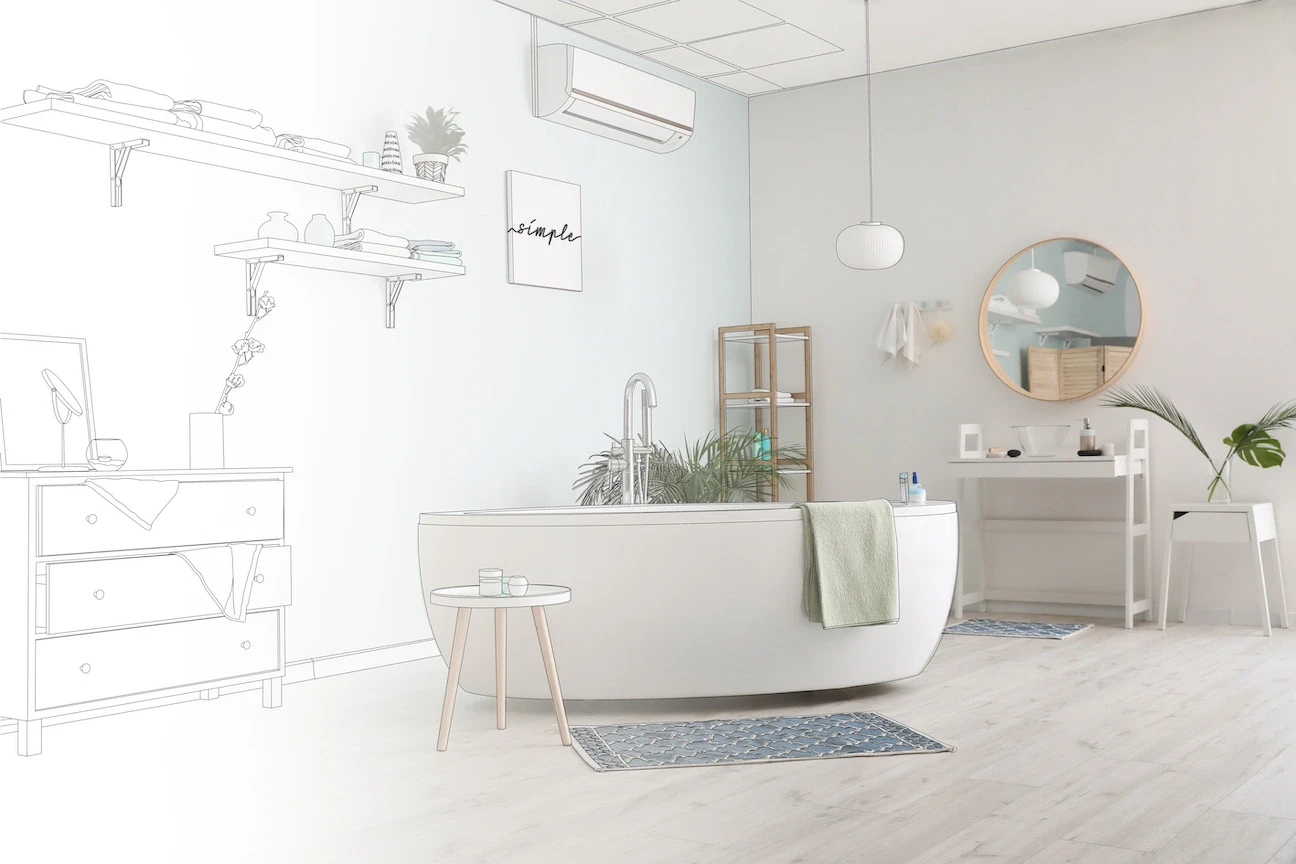 These spaces are consistently among the busiest rooms in any household. This is because everyone who comes into your house will use this room.
Unfortunately, any number of issues can arise in this space, so when you notice clogs, leaks, or other damage in your bathroom, it's essential to get it fixed quickly. When the plumbing in your bathroom is clogged, the water backup will cause disgusting smells to fill the air. It also increases the risk of a complete bathroom flood. When lights are broken, the lack of illumination poses a safety risk for anyone who uses this room.
Just because outdated bathrooms still function doesn't mean they shouldn't undergo updates to make them more efficient. Old and outdated fixtures in your bathroom oasis can create discomfort for your guests.
It could also affect how you view your home. Renovating the design can offer you a revitalized perspective and enhance the comfort of your guests when they visit.Regardless of whether your bathroom requires repair or remodeling, attempting this project on your own could put you and your property at risk. The bathroom has intricate electrical and plumbing systems that require expertise to understand and maintain.
If you don't possess a thorough understanding of these systems, accidents are likely to occur, resulting in increased costs for you.
Getting a professional bathroom handyman is the best way to ensure your projects go smoothly. Contact us for extensive bathroom improvement services!
---
Door And Window Repair And Installation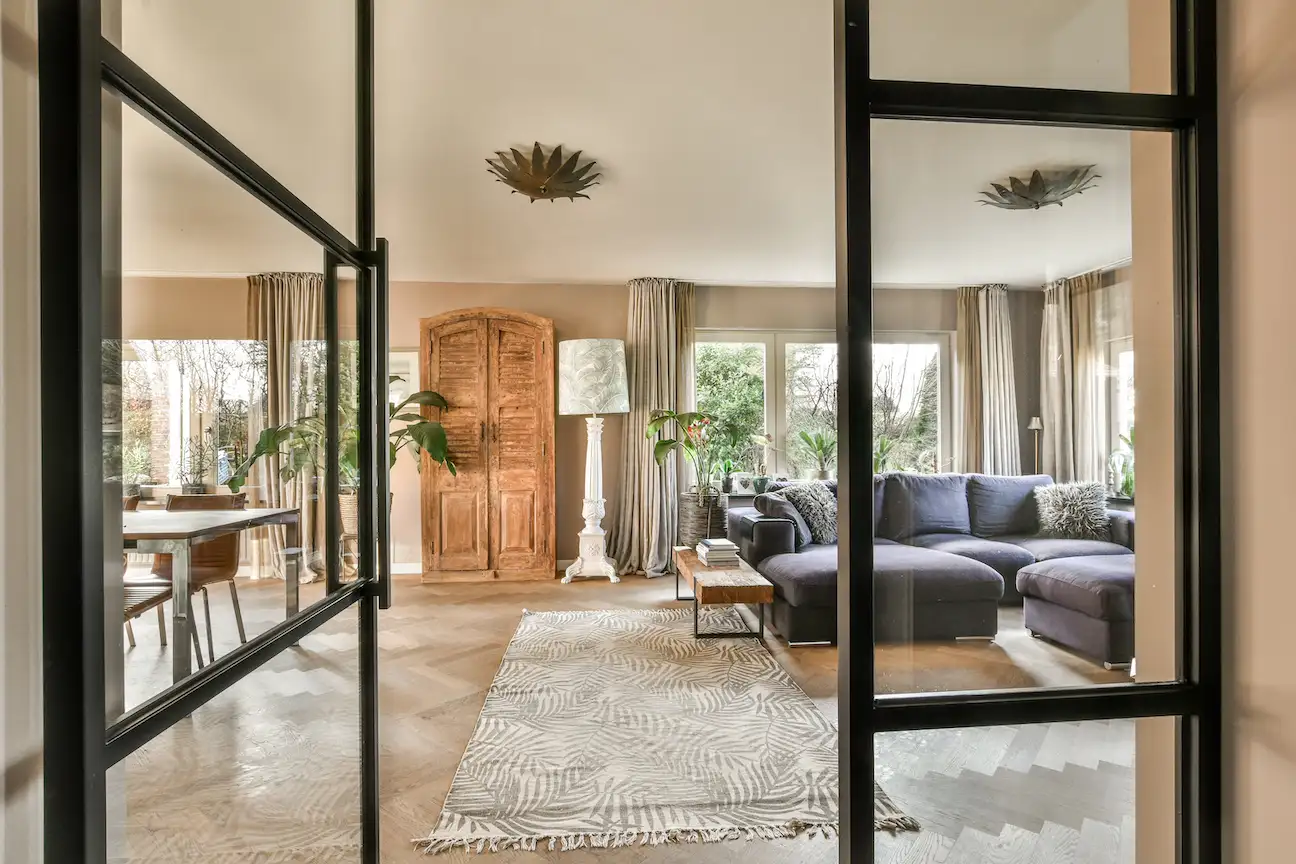 In your Frisco Texas home, the doors and windows play many critical roles. Their utmost importance lies in providing a secure and safe environment for your family. Broken doors and cracked windows pose a direct risk to the safety of your family.
Furthermore, doors and windows are crucial to insulation. When sealing is compromised or joints are loose, outside air penetrates into your interior. Consequently, your expenses for air conditioning or heating will rise since the outside air will either warm or cool your home. Additionally, there may be a need to replace your doors for the sole purpose of improving the overall appearance. Outdated and rundown entrances can give a negative impression.
No matter your specific needs, Kaminskiy's team of door and window handymen is equipped to assist you. From resealing your entrances to replacing a broken window, we can get the job done. Call us today!
---
Frisco Drywall And Stucco Repair Handyman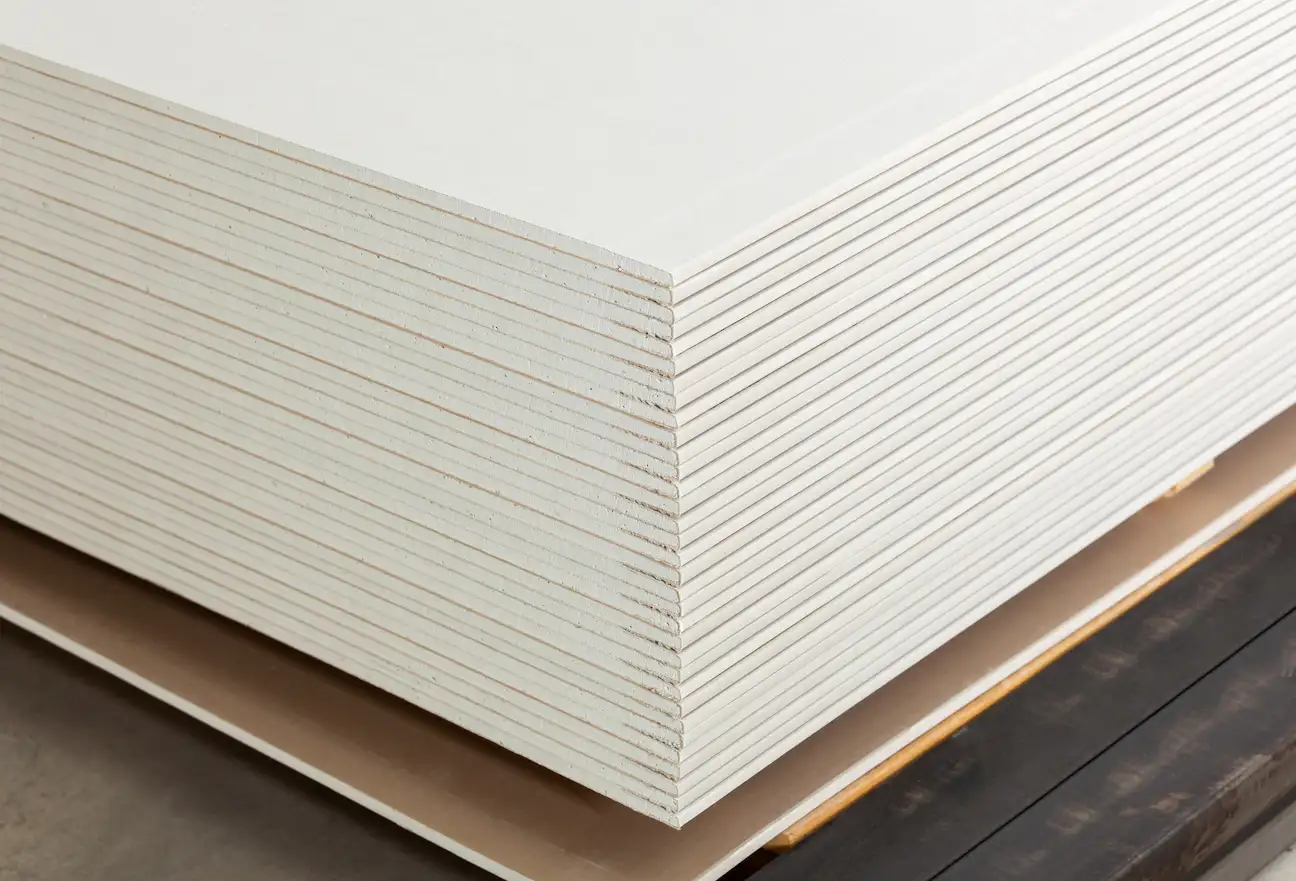 The objective of your walls is to maintain a clean and smooth surface, drawing your focus to the captivating furniture and artwork that enriches the rest of the space. When stains, cracks, or dents mar your drywall, your attention will consistently be drawn to the damage.
Not only will drywall and stucco damage ruin your enjoyment of the home you live in, but it will also put your home at risk for more severe issues. The presence of chips in the stucco renders your drywall susceptible to damage, while dents in the drywall provide opportunities for termites, mold, and dry rot to invade the internal structures of your walls. This leaves wooden supports extremely susceptible to future damage.
It is crucial to enlist the services of a competent drywall handyman to ensure proper restoration, as lower-quality services frequently struggle to achieve accurate texture matching, resulting in ugly scars on your wall. This still draws attention to the damage, making it feel even more unwelcoming.
You can count on Care and Repair for swift, seamless, and skillful drywall and stucco solutions. For texture-matching assistance, new wall installations, or dent filling, call our office today!
---
Frisco TX Water And Mold Damage Repair Handyman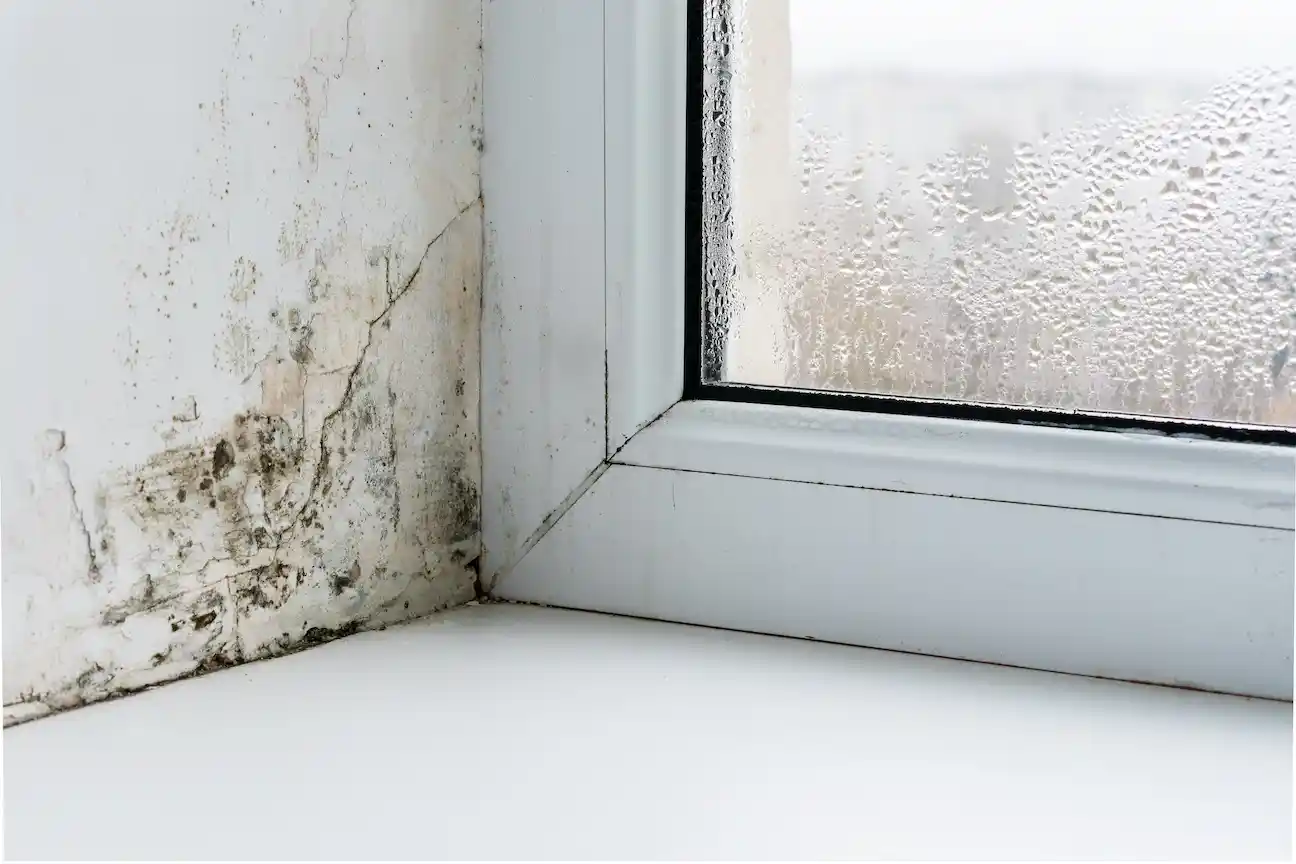 While there can be various reasons for drywall damage, water and mold are common factors that can result in persistent and unsightly marks on your walls. Even after removing the mold or moisture, the damage that remains cannot be ignored or left unaddressed.
Dealing with the root cause of water damage does not guarantee the restoration of your walls' condition, as leftover damage will still remain on your walls. The presence of excess water soaked in leaves them susceptible to mold. This would require a substantial expense to ensure the safety and health of your family. By opting to replace the affected walls, you can preserve the beauty and functionality and keep your family safe.
Coming across a patch of mold in your home can make you fearful for your family's safety. Although mold is naturally present in every home, it becomes problematic when it grows to a visible size and releases spores. Having mold spores floating around in the air can negatively affect your and your family's health.
Allowing mold infestations to persist without intervention will only exacerbate the problem, making it crucial to promptly remove it. We can repair any surfaces that have previously been affected by mold damage. Call your local Frisco water damage repair team today!
---
Dry Rot And Termite Repair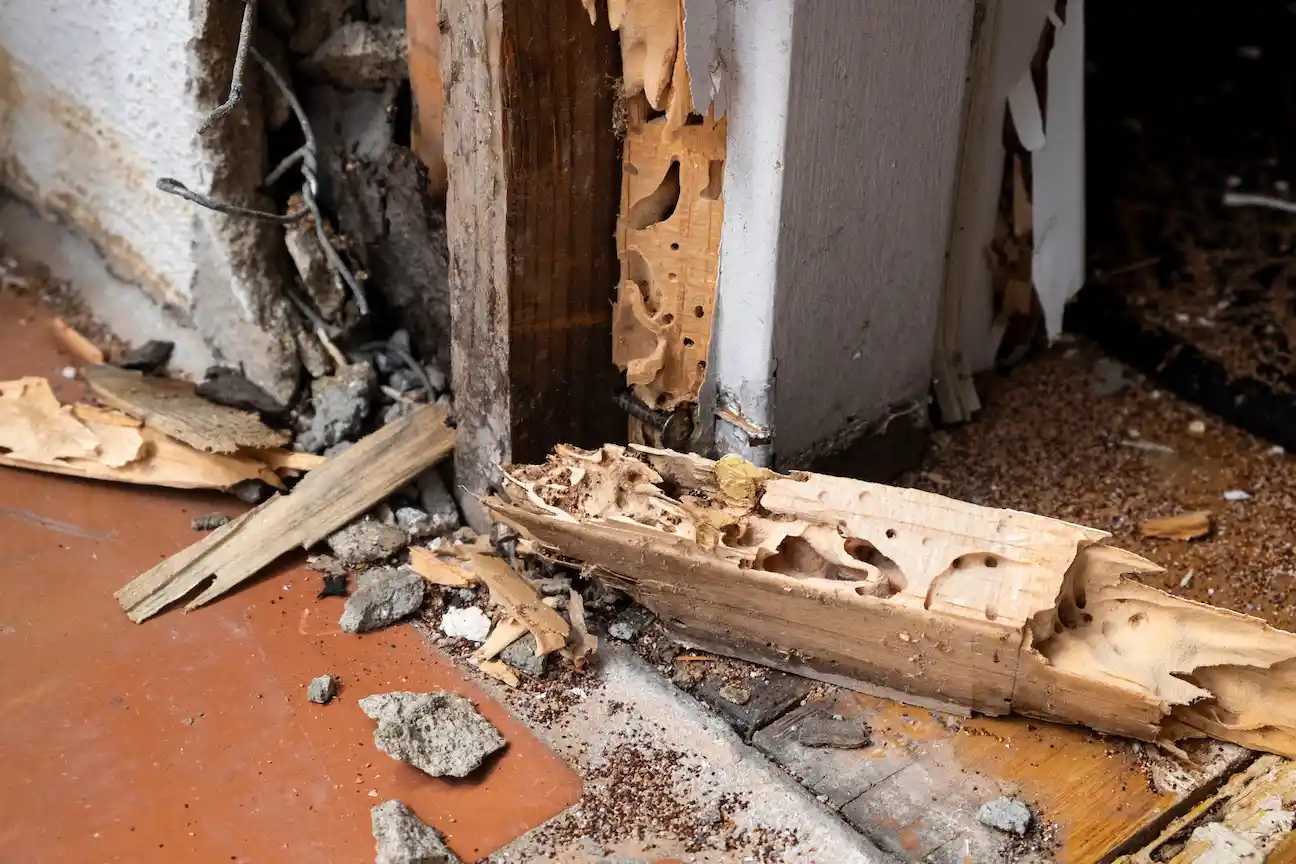 There are many different types of infestations that can affect your house, and mold is just one example. Dry rot and termite infestations have the potential to cause irreversible damage to the wooden structures in your home. These infestations can cause severe harm to the wooden supports and flooring, compromising both the aesthetic appeal and structural soundness. Once the infestations are removed, ensure you get the wood replaced.
Dry rot is a type of fungus that consumes and erodes wood. Although they do not consume the entirety of the wood, what remains is brittle and easily breakable. The weakened wood supporting the structure would be unable to adequately support your home.
The consumption of wood surfaces by termites is a well-known characteristic associated with these pests. While getting the infestation killed will keep it from spreading, that won't fix the brittle wood. Many exterminators do not have the necessary skills to replace fragile wooden surfaces, leaving your house more vulnerable to potential structural damage.
The assistance of a professional dry rot and termite repair service is needed to maintain the structural integrity of your property. Don't hesitate to contact Kaminskiy today to get the assistance you need!
---
Frisco Texas Fence, Gate and Deck Repair Handyman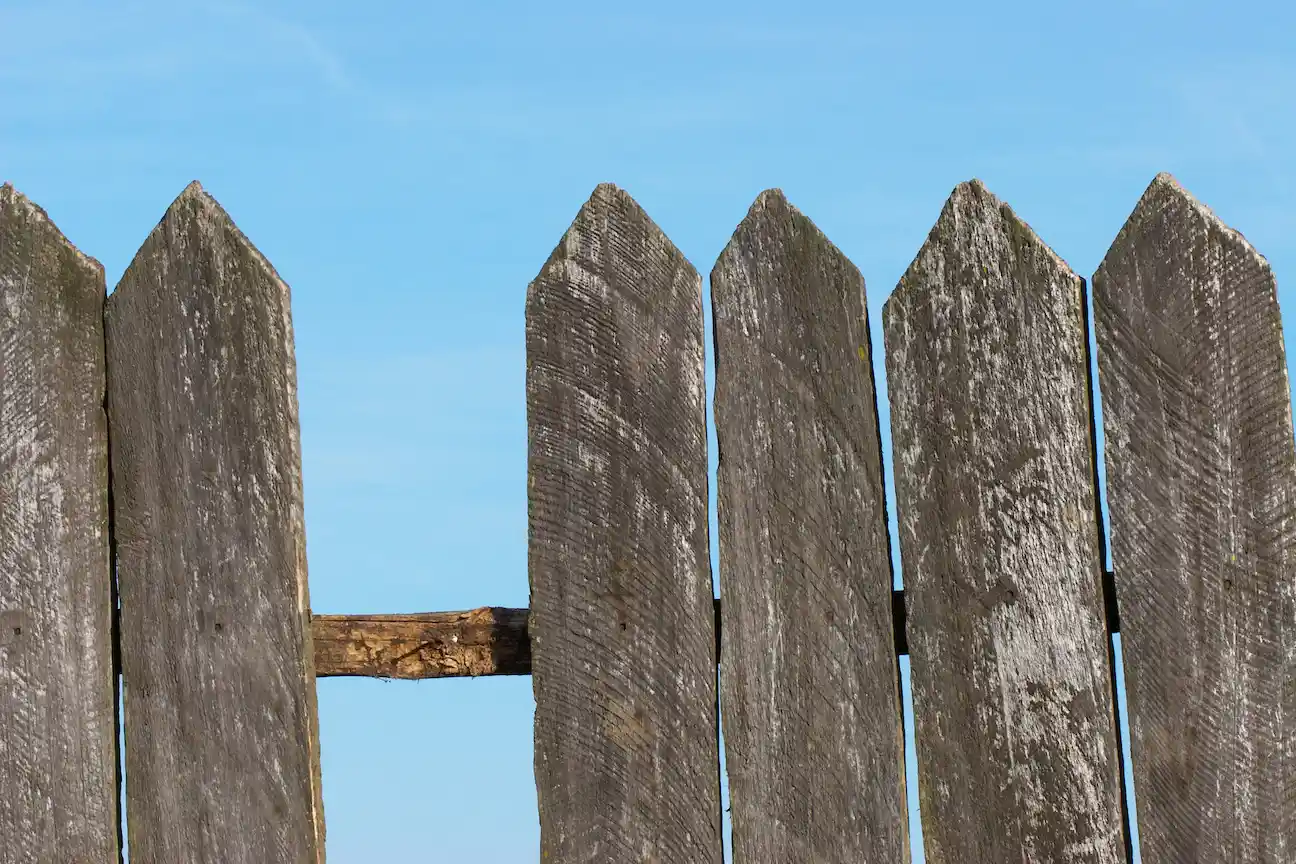 Ensuring your fences are in pristine condition goes beyond providing an aesthetic accent to landscaping. In addition to marking your property boundaries, fences act as a protective barrier to discourage trespassing and provide noise reduction from adjacent traffic. By ensuring proper maintenance, fences contribute significantly to property value.
Many things can contribute to fence and gate damage. Because of this, it is key to promptly address any necessary repairs rather than delay. With the passage of time, the severity of the damage will only grow.
Rest assured that Kaminskiy will provide comprehensive assistance for all your fence and gate requirements. Our team of experts also possesses the necessary skills and knowledge to effectively install new fencing. Our Frisco Texas handymen can help!
---
Monthly Home Maintenance
Handling a lengthy to-do list can be demanding, particularly when unforeseen issues surface during the process of resolving other breaks. Owning older properties can also require routine maintenance. Kaminskiy's comprehensive monthly maintenance plan is ideal for homeowners looking to maintain a gorgeous property.
Through our monthly maintenance plans, our team of expert handymen will visit your house and take care of general maintenance tasks on your behalf. Our process involves conducting a thorough inspection of your property to detect any damage, promptly addressing issues we find, and providing you with a comprehensive report once we've finished. This plan offers a range of advantages that go beyond what you would typically receive from a single job. Contact us today to see whether this plan is right for you!
---
The Care And Repair Guarantee
Trust plays a pivotal role when choosing a reputable handyman service. Your property represents a significant investment, and it is crucial not to entrust it to just anyone for maintenance. The wrong handyman service may leave your home worse off than when they started. Moreover, the repairs conducted are unlikely to have long-lasting durability.
Our expert team fully acknowledges how critical trust is and the significance of our responsibilities. Kaminskiy's guarantee is a reflection of our steadfast commitment to trust and customer satisfaction. We guarantee this: if any repair we perform on your house fails within a year, we'll fix it for free. We appreciate that it would be unfair for you to pay for a mistake that we have made, so let us correct it. When you choose our monthly maintenance plans, you benefit from an extended guarantee period of two years as well. For a handyman service you can trust, call Kaminskiy today!
---
Your Local Frisco Texas Handyman and Home Repair Service!
Taking on home improvements or repairs without adequate training can amplify stress, frustration, and the likelihood of causing harm to yourself and your property. Some projects may seem easy on paper, only to take multiple days or weekends to fix. An expert handyman service possesses the necessary knowledge and tools to accurately diagnose and effectively resolve issues. So, why risk attempting a do-it-yourself approach?
We have been dedicated to assisting homeowners like yourself with their specific needs since 2005. No matter if you need new doors and windows installed or old showers repaired, we can get it done. All it takes is one call.