The kitchen is often the first stop for homeowners wanting a fresh look in their Nashville homes. As the main focus of in many homes, it's natural that most people start by remodeling this room. They shape the ambiance for family meetups and dinner gatherings. All kitchens will eventually lose their spotless look, though.
Like other frequently used rooms in your home, this area often needs extra attention to keep everything working as it should. The goal is to make it a comfortable and inviting area, all while maintaining full functionality. Problems such as plumbing issues, cabinet damage, or outdated fixtures can hinder your space's functionality, resulting in a dated and boring atmosphere.
At Kaminskiy Care and Repair, we know how important it is to have a useable kitchen. Our extensive background in home improvement and maintenance enables us to help you in achieving the space you've always longed for. Whether it's cabinet replacement or a comprehensive kitchen renovation, rely on our skilled team to take care of your most demanding tasks.
---
Nashville Custom Kitchen Island Installation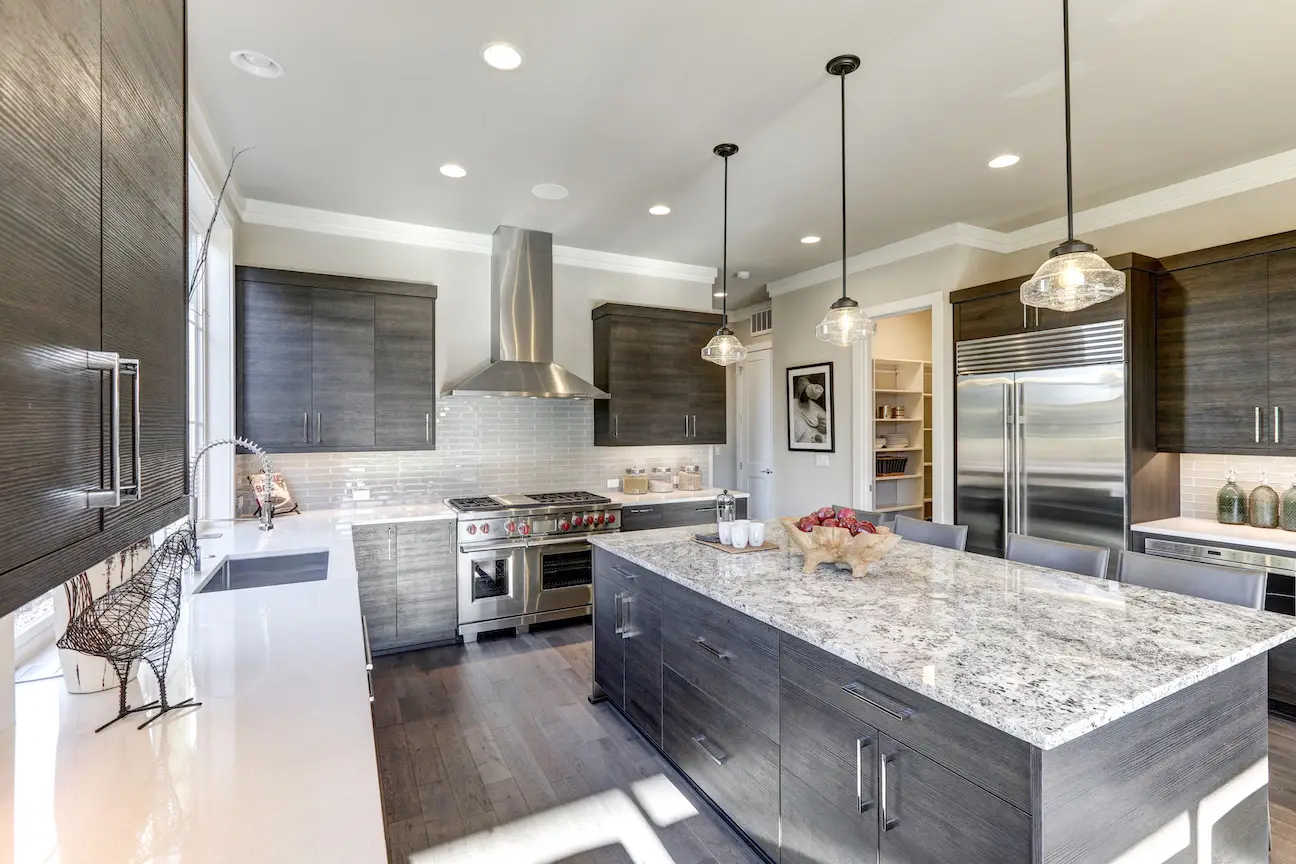 If you're looking to update your kitchen, investing in an island is a wise decision. With their addition of vital countertop and storage space, they elevate practicality and convenience, serving as a central feature of the space. They also offer more working space for food preparation during social events, making sure it never feels crowded in the kitchen. A few models can even incorporate more seating and serve as an ideal socializing space for friends and family.
Islands come in different sizes, shapes, and functions. From built-in seating to holding an appliance such as an extra dishwasher unit, they can greatly improve the function and efficiency of your kitchen.
Your island can be adapted to meet your needs and harmonize with the size or shape of the room. Once you've discovered the ideal piece, give the professionals a call for help with installation! 
We have experience that is needed in dealing with all types of islands, including prefabricated designs and custom pieces tailored to your needs. Our team's years of experience ensure expert installation of all aspects of an island, including countertops. Leave the headaches behind and let us manage your home improvement project. 
---
Kitchen Countertop Installation For Nashville Homes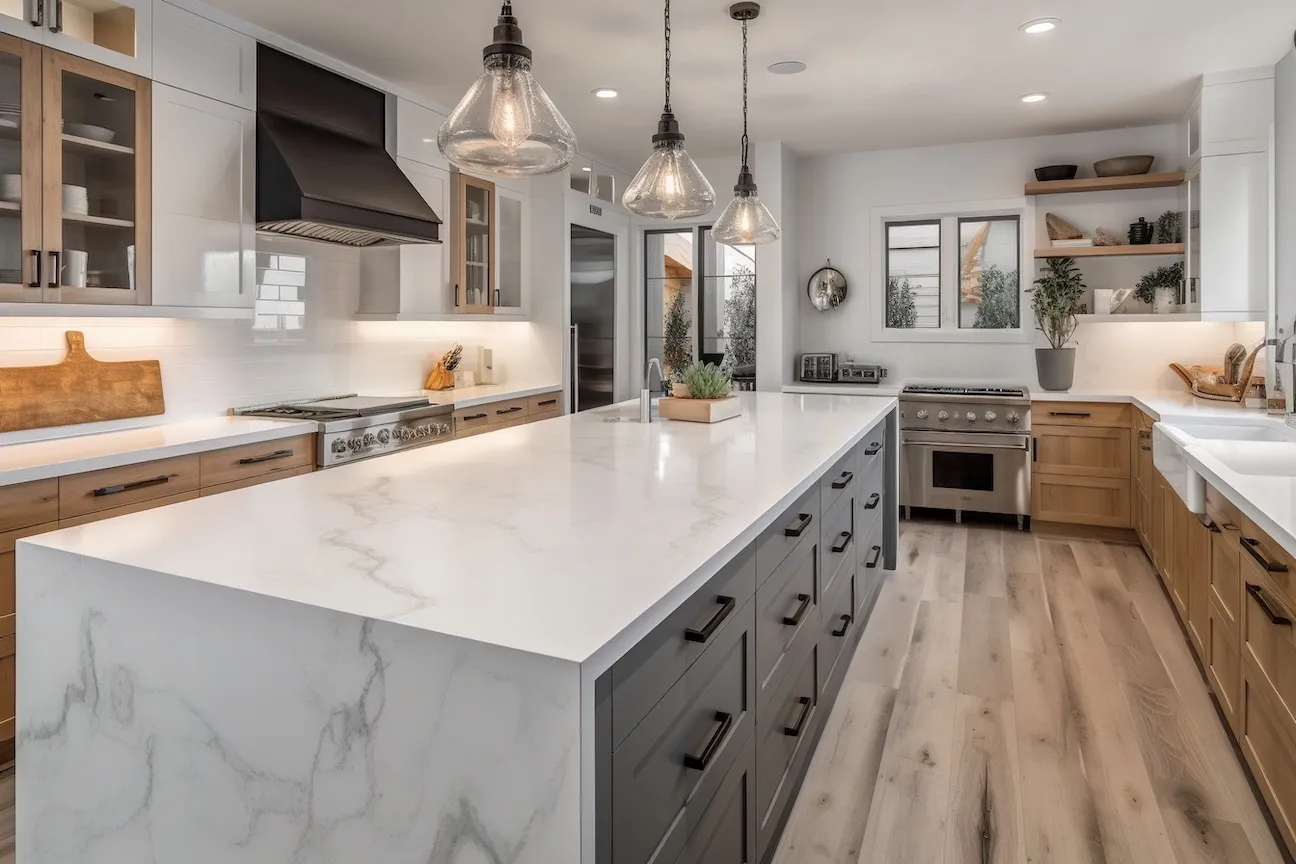 The real work gets done on the kitchen counter. Countertops endure a lot of wear and tear, from meal preparation to creating your next baking masterpiece. This is what makes them indispensable for realizing your dream kitchen, especially if you're an avid cook. If your surfaces are cracked or damaged, it can make meal preparation more difficult, especially with uneven surfaces that could hinder chopping. If the material is damaged, it can collect food particles and bacteria, posing a potential threat to health. What's particularly troubling is that broken countertops can lead to damage to the cabinets beneath them. When you notice a crack on any surface, it's time to get in touch with the professionals for replacement.
In the kitchen, counters make up most of the useable space. These critical features are easily forgotten, yet choosing something that's both durable and stylish can work wonders in making your kitchen feel brand new. You would be surprised at what a difference it can make.
With an extensive range of materials to select from, it's never been simpler to find one that caters to both your budget and needs. You need something that can withstand your messiest experiments and makes cleaning up a breeze. Regardless of whether you opt for wood, marble, quartz, or a different material, our experts can install your new counters, allowing you to enjoy your space. 
---
Local Kitchen Faucet Installation Services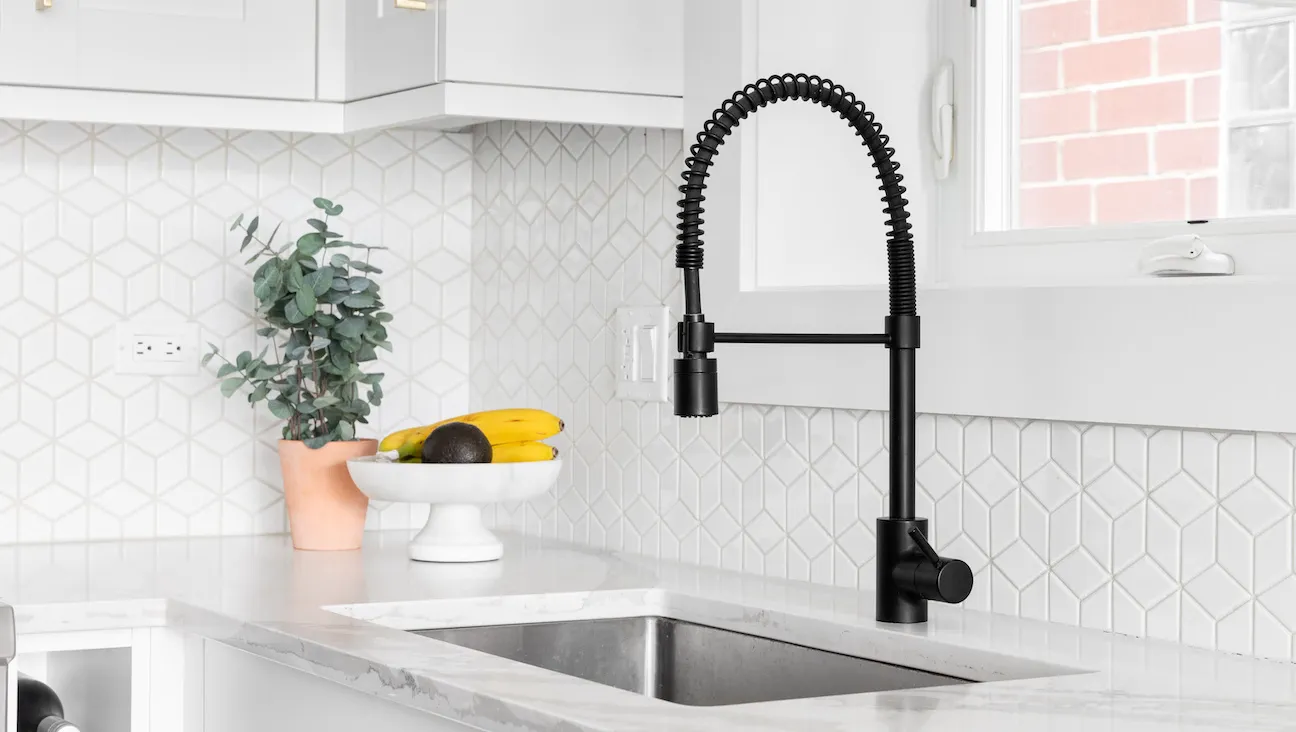 Don't underestimate the importance of your kitchen's plumbing system; it's just as crucial as the one in your bathroom. Most refrigerators have water dispensers, and it's necessary to tie the dishwasher into the existing pipes to guarantee it works correctly. Most importantly, you need running water for your sinks to wash dishes, your hands, or the groceries you just bought.
If you become aware of leaks in your faucets or pipes, a decrease in water pressure, or the buildup of rust and mineral deposits, don't delay; contact the experts to restore these fixtures. When your faucet isn't functioning, your home can easily become untidy, especially with a sink full of dirty dishes.
Count on our handyman professionals to handle the job. Whether it's a complete faucet replacement or dealing with a few leaks, our team is experienced in getting things done efficiently, so you can return to enjoying your home. Our expertise even covers the replacement of your outdated or broken garbage disposal.
Replacing your faucet isn't exclusively for cases where it's broken. At times, the solution to reviving your kitchen's design is as straightforward as updating the fixture. Upgrade your design to mirror your current preferences or try new design trends. You and your family will be impressed with how much of a difference it will make! 
---
Nashville Kitchen Cabinet Installation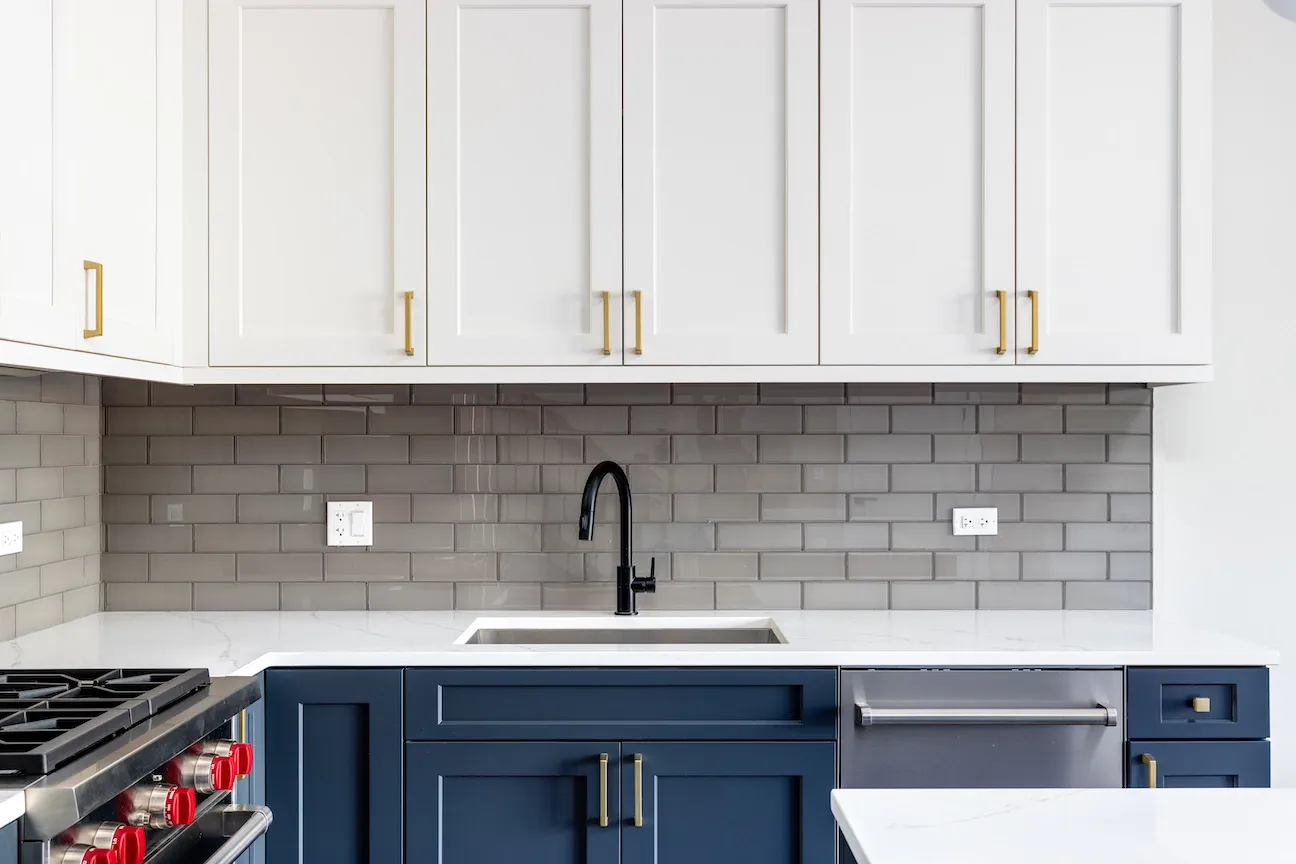 In any well-organized kitchen, cabinets are essential. They offer practical storage for items you'd rather keep off your counter. With so many tools, toys, and technologies available to home cooks, you need a place to keep it all tucked away.
Cabinets also add an extra safeguard for your tools. Unfortunately, this also means that these units are the first to exhibit signs of damage. The doors of your cabinets may warp or crack due to water and mold damage. Additionally, it may cause shelves to be uneven and drawers that do not close correctly. As soon as you detect any damage, don't hesitate to contact the professionals for an efficient replacement project.
Your units may not be damaged but replacing them allows you to update the look of your kitchen. Today, you can find cabinets in various styles, colors, and finishes. With such an extensive selection, you have the freedom to customize them according to your desired style. You also have the option to select durable materials like oak, which can truly highlight the charm of your interior design.
Regardless of why you're thinking about changing your kitchen cabinets, Kaminskiy Care and Repair is prepared to assist. You can have peace of mind knowing our expert team can handle the removal and installation of various styles and types without any hassle. 
---
Local Kitchen Sink Installation Services
While sinks play a crucial role, they are often taken for granted in the kitchen. While not in plain sight, they can still have an influence on the aesthetics and functionality of your kitchen. While renovating cabinets and faucets can rejuvenate your kitchen, it's vital to have a fully operational sink to complement the changes. Cracks or stains on sink surfaces can take away from the overall look.
You may find that a larger sink better aligns with your lifestyle. No matter your selection of material or type, our handymen are skilled at removing your old unit and replacing it with something new! When you install a new sink, it's also a great opportunity to inspect for potential issues, such as plumbing or the existing faucet system. Our experts are armed with the right tools and years of experience to expertly handle this challenging project, leaving you stress-free.
---
Backsplash Installation Services In Nashville
When you're in the process of upgrading the look and feel of your kitchen, be sure to address the backsplash above your counters. They act as a shield against spills, grease stains, or any other kitchen accidents that could ruin your walls. These features serve a practical purpose and give you an extra chance to showcase your design flair.
Damaged or cracked backsplashes cannot effectively protect your walls. In addition, they become visually unappealing and can make your kitchen seem outdated and tired. When you update these features, you have the opportunity to introduce color or another design element, crafting the perfect cooking and entertainment space. Fun accents like this turn a good look into a great one.
The variety of options in the market can make the selection process difficult. The last thing you'd want is to spend extra time installing them, especially after putting in long hours, or even days, thinking about style choices. The process of installing backsplashes can be challenging due to the gravitational aspect and the need for consistent spacing. Instead of DIY, place your trust in our handyman team to complete all the work for you.
---
Kitchen Flooring Handyman
Upgrading your flooring is an integral part of any kitchen remodeling project. With all the hard work you've put into making the space more inviting, you wouldn't want poorly laid floor tiles or wood to spoil the look. Exchange your outdated flooring for something entirely modern to give your space a fresh look. It can make a notable difference, especially when complemented by our other remodeling services.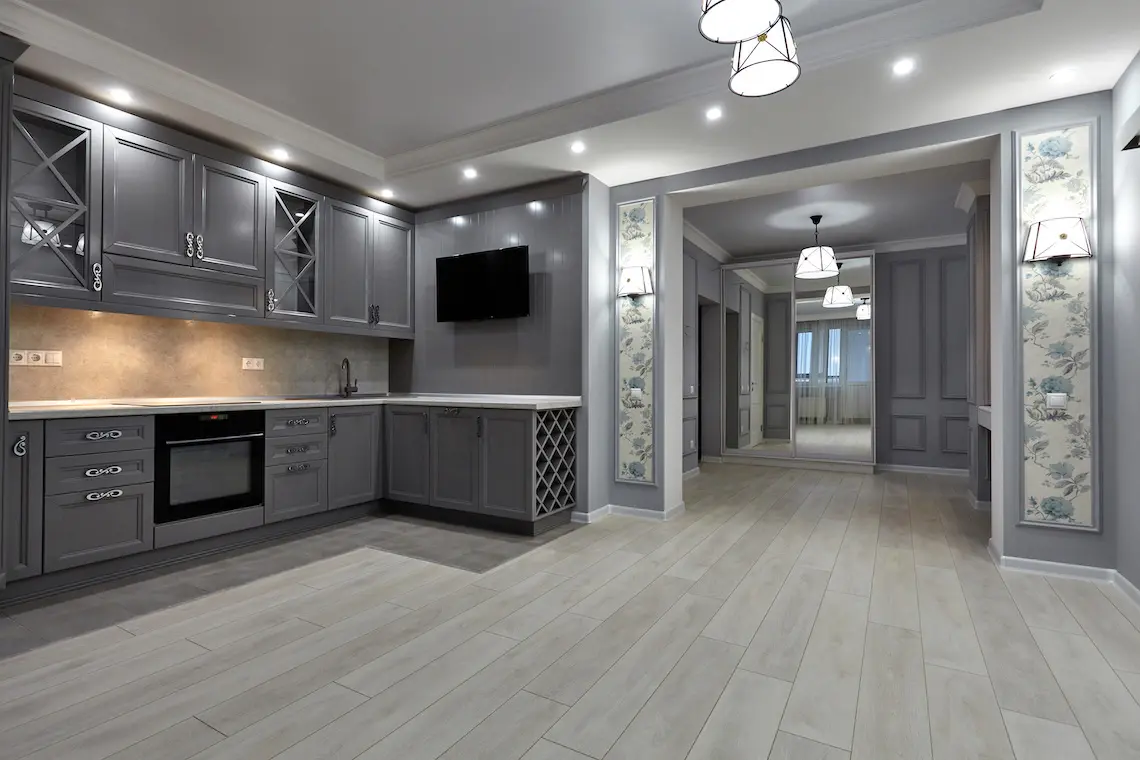 When you've made your flooring decision, simply contact the professionals at Care and Repair for their expert installation services. Our experts have everything they need to properly put in your new floors the first time, so you can spend more time cooking and hosting dinner guests.
No matter what you settle on, count on our experts to complete the project! We're ready to tackle any home improvement project that comes our way.
---
Local Kitchen Remodeling Services In Nashville
Your home's heart resides in the kitchen. Outdated, worn, or malfunctioning fixtures can detract from the overall look and practicality of your space, prompting the need for a complete renovation. This can be a formidable task, even for experienced homeowners. Once you've made your fixture selections, the last thing you'd like to deal with is figuring out how to install them by yourself.
This is where you can rely on Care and Repair's Nashville handyman team. They come prepared with the essential tools, skills, and expertise to effectively complete your renovation project. Since 2005, Kaminskiy Care and Repair has been the go-to choice for Nashville homeowners seeking superior kitchen remodeling and maintenance services. Whether it's a minor task or a major project, our team is qualified. Trust us to bring your dream kitchen to life.