Irvine is a master-planned community with an incredibly vibrant setting. If you're upgrading your home in the Orange County area, Kaminskiy Care and Repair's kitchen remodeling and repair service is the perfect way to do so. We've got you covered if you need countertop repairs, cabinet installations, refinishing, or painting a new color onto your walls. Our expert team can get any project you need done. Call us today!
---
Kitchen Remodel Handyman Services
Unlike a renovation, a remodeling project changes the layout and foundation, creating a more functional and aesthetically pleasing space. You can replace that old tile, improve your light fixture, or install new countertops, cabinets, and appliances. A remodel handyman service provider will help you choose the perfect details for your space, considering your budget, timeline, and desired outcome.
---
Kitchen Remodeling Process for Irvine Homes
Remodeling projects need careful and precise planning. Here's the process that you can expect:
Assessment: Identify what you'd like to achieve and discuss it with professionals. Be ready to compromise on certain aspects to stay within your budget or realistic timeline.
Development: Develop a design that reflects your style and preferences. A professional remodeling contractor can help you choose materials and fixtures that are stylish, reliable, and durable.
Finding the Best Contractors: Search for the best construction contractor and handyman for the job! Kaminskiy Care And Repair takes care of this step, and we follow projects from start to finish and have in-house handymen that can efficiently complete large tasks.
Preparation: Prepare your room for the job. Disconnect and remove any appliances and prevent water and dust damage.
Demolition and Remodeling: The contractor will tear out old fixtures and walls and replace and install the new components in the room. Depending on the project, this could include work on this space's plumbing and electrical systems.
---
Countertop Installation and Repair Irvine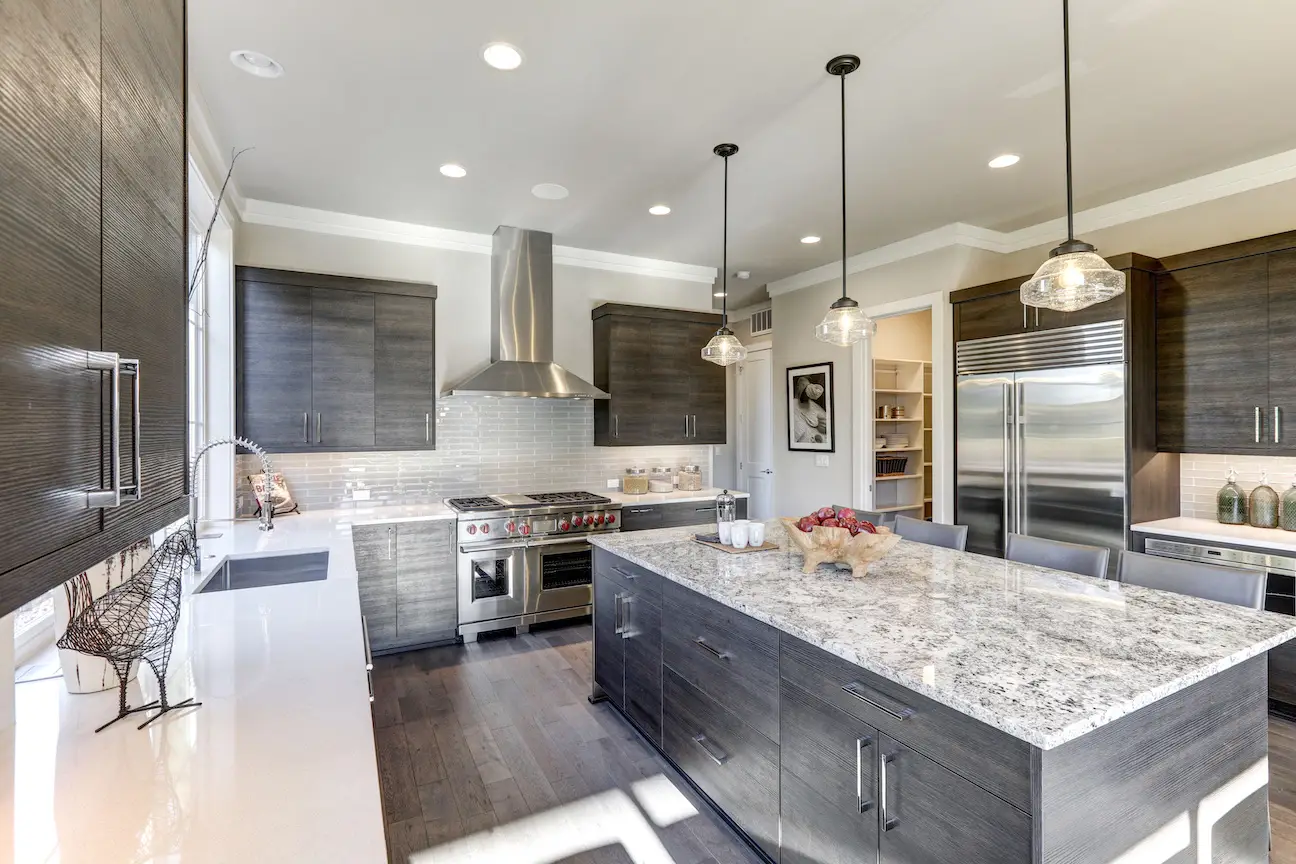 No kitchen is complete without the perfect countertop. Homeowners in Irvine, California can choose from various materials like granite, quartz, marble, and more.
Installing or fixing countertops ensures your counters look their best and last for years.
Our expert team can help with all aspects of counter top replacement from demolition and tear out, to complete replacement.
Transform the look of your home today. Kaminskiy Care and Repair can have someone at your home right away with our same day service!
---
Custom Kitchen Islands
Adding a custom island is one of the most common home remodeling projects. It provides extra counter space, more storage, and seating options! You can customize the plan and materials to match the rest of your space.
---
Backsplash Installation
Install a backsplash to add personality to the space. Whether you choose stone, tile, or glass, a professional installer will help you choose the right design and material for your home improvement.
---
Sink Repair And Installation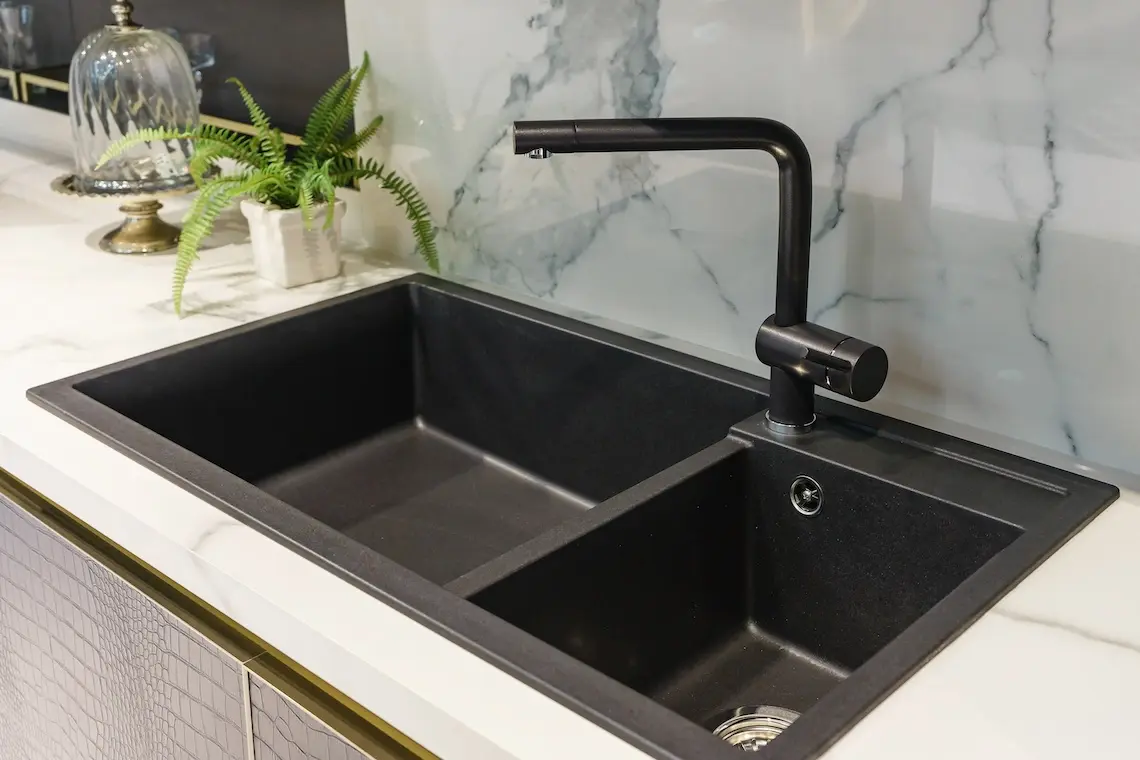 Sinks are essential for any kitchen and choosing the right style can make all the difference! Installing a new sink or repairing an old one can instantly add more visual appeal and functionality to your home.
Our handyman service can do it all from farm house sinks, to adding a single bowl sinks to adding new kitchen faucets.
You can transform the look and feel of your kitchen with some refreshes instead of going through a full remodel.
Give us call to and have someone out at your home as soon as today!
---
Irvine Kitchen Flooring Installation Services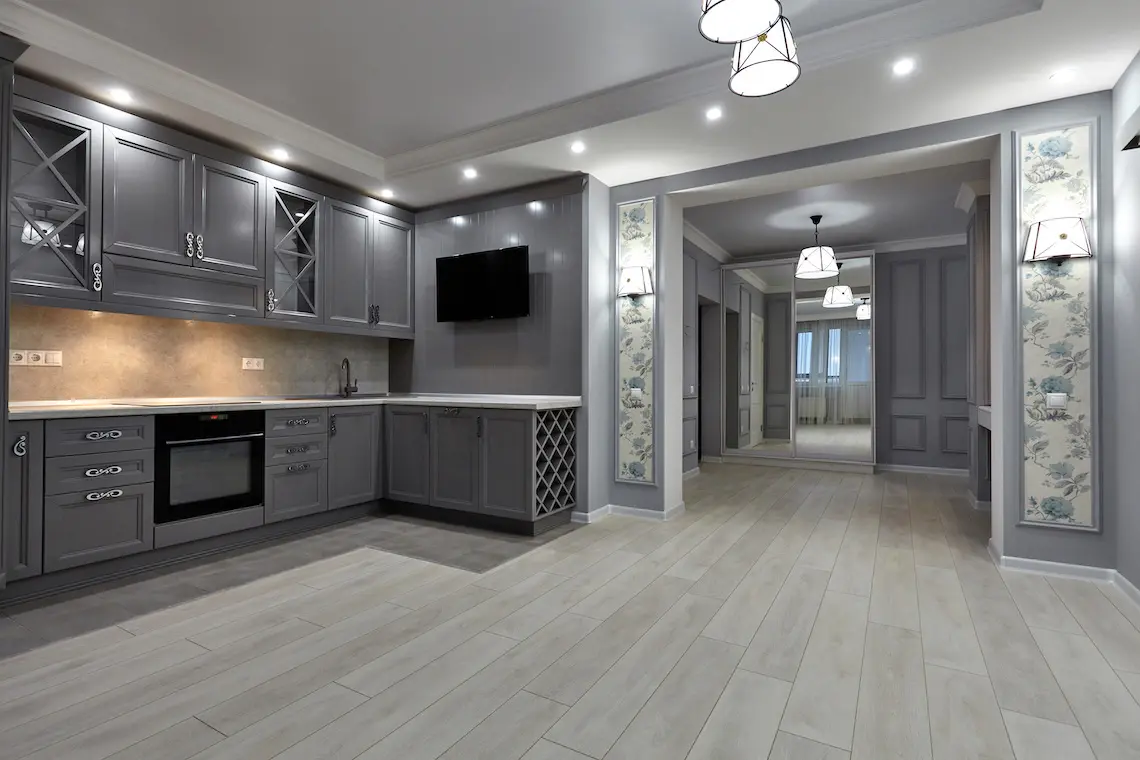 Floor installation is the perfect way to complete your remodel project. Professional installers can help you choose beautiful, durable tiles and other materials that will last years.
Upgrade the look and feel of your entire kitchen with new flooring. From tile installation to vinyl planks we have your covered.
---
Irvine Kitchen Remodel Handyman
Kaminskiy Care and Repair's kitchen repair and remodeling service is the best way to transform your Irvine home. From custom islands to cabinet refinishing and repainting to flooring installation, our experienced and affordable Irvine handyman service always puts the clients' wants and needs for the space first. Contact your local handyman today to get started with an estimate!