Dated, cramped bathrooms are more than just an ugly sight.  These situations can really stress you out, making it tough to kickstart your morning routine or decompress after a hectic day. A bathroom should create a comfortable atmosphere, reflect your individual style, and fulfill its functional requirements. With our total bathroom renovation, we strip away the old and introduce exquisite alternatives, allowing you to bask in a spa-like atmosphere within the walls of your home. 
---
Lafayette Bathroom Vanity And Cabinets Upgrade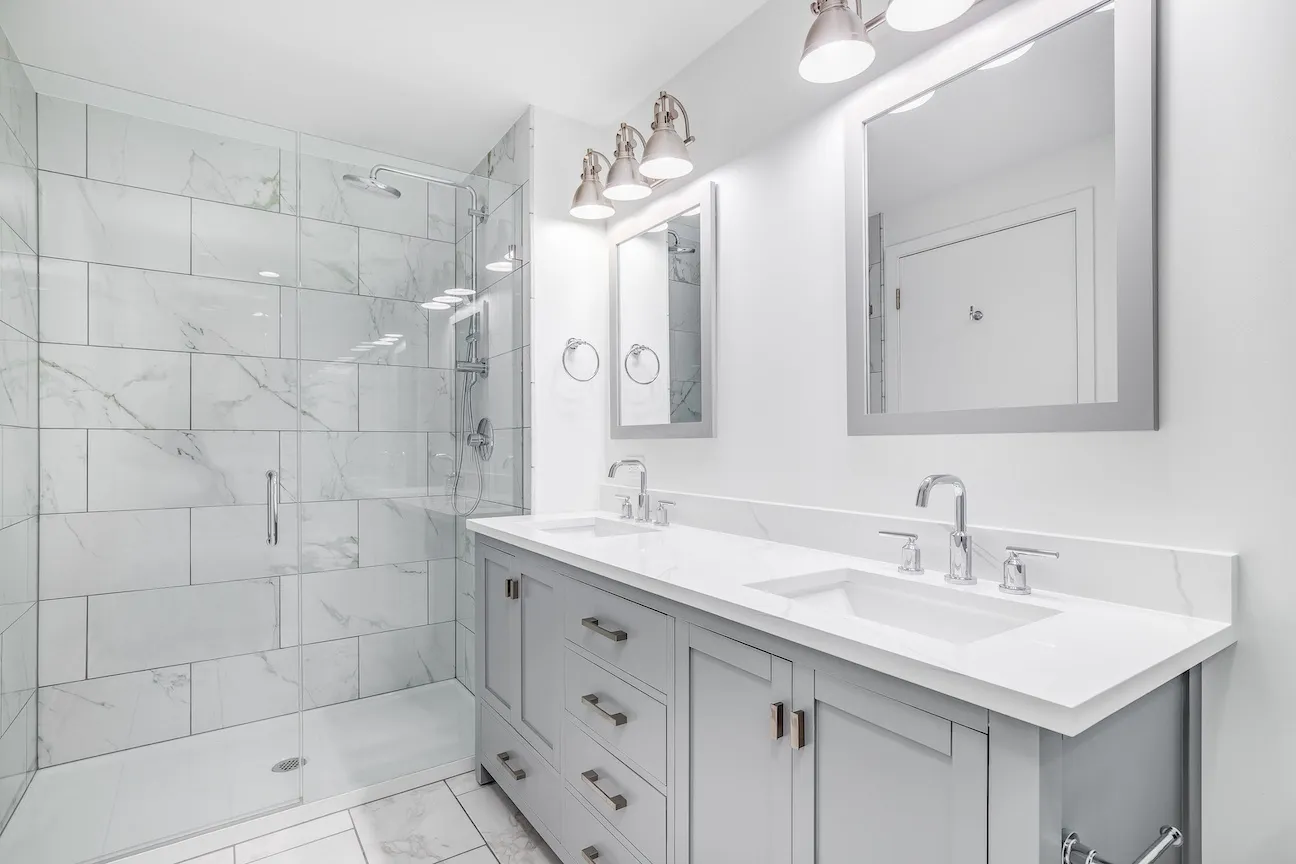 Your dream bathroom design can be greatly enhanced by choosing the ideal vanity. With choices ranging from free-standing to wall-mounted or floating, the options are endless. You can also choose matching mirrors to improve the entire look of the area. Whether your goal is to create a streamlined, modern ambiance or a timeless, traditional feel, we're equipped to make your vision come to life.
To create a more cohesive design, cabinets that either match or are color-coordinated are a fantastic option. Beyond their utility as storage, they allow you to infuse more of your personal style into your space. Choosing the right cabinets means you won't have to sacrifice the aesthetics or tidiness of the space.
Our team uses the highest-quality tools and methods to ensure your cabinets and vanity remain resilient through the wear and tear of daily use. Our steadfast commitment to top-notch workmanship guarantees your remodeling project's durability over time. If you're in search of vanities and cabinets that are easy to clean, or if you're looking to add a touch of elegance without overspending, our team can help you select the right options and take care of the installation process.
---
Lafayette Bathtub And Shower Base Renovations
Even though it's often overlooked, the shower pan is a fundamental element of your bathroom. Its primary job is to maintain water inside the shower, preventing any potential harm to your bathroom's drywall and other components. These components make up the floor, designed with a slight slope to ensure water is directed towards the drain.
The beauty of these pans lies in their adaptability; you can place tiles on top of them or apply waterproof flooring to achieve a look tailored to exactly what you want. As you work on improving the aesthetics of your space, they are a fundamental part of the design. The skilled handymen at Care and Repair are well-equipped to install the necessary elements and create the shower you've always wanted.
For those who enjoy a leisurely bath to de-stress after a hard day's work, improving your bathtub is the best way to breathe new life into the space. The appearance of obvious cracks on the surface diminishes the appeal of a tranquil bath and may cause safety hazards. Replacing that worn-out, broken bathtub with a new one can inject new vitality into the space. Kaminskiy Care and Repair's expert handymen can handle any bathtub installation project your home needs!
---
Tub-To-Shower Conversions In Lafayette
Although bathtubs can be a desirable amenity, not everyone has the inclination or time to spare for a leisurely soak. Children can also outgrow their shower-tub combos and may want something a little more mature in style to capture these changes.  Couples that are growing in age might aim for a unit better suited to their needs. Bathtubs can also consume a significant portion of this space. In a compact bathroom, you need to make use of every inch! Tub-to-shower conversions are the easiest way to upgrade a design and regain lost space.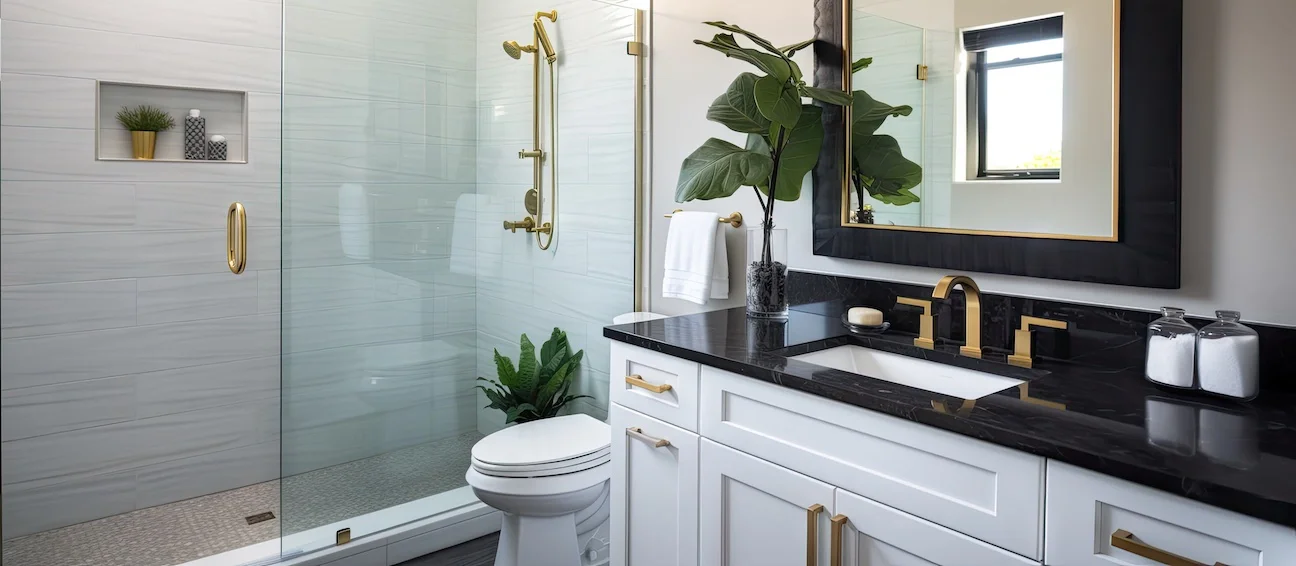 Taking on this project alone will only result in more time being taken away from your already busy agenda. Without a pre-existing showerhead, this project demands installing new piping. This project necessitates the temporary shutdown of your home's water supply, cutting into the wall to access existing plumbing, and the skillful restoration of both the drywall and tile. This intricate process is best managed by skilled bathroom remodeling experts.
Equipped with the proper tools, professionals can efficiently remove the existing unit and prepare the space for the new one. From the removal of your old tub to the installation of the new base and every step in between, we have the capability to handle every aspect of this project. We're here to ensure your new bathroom not only meets your needs but also reflects your unique style.
---
Lafayette Bathroom Tile Installation Expert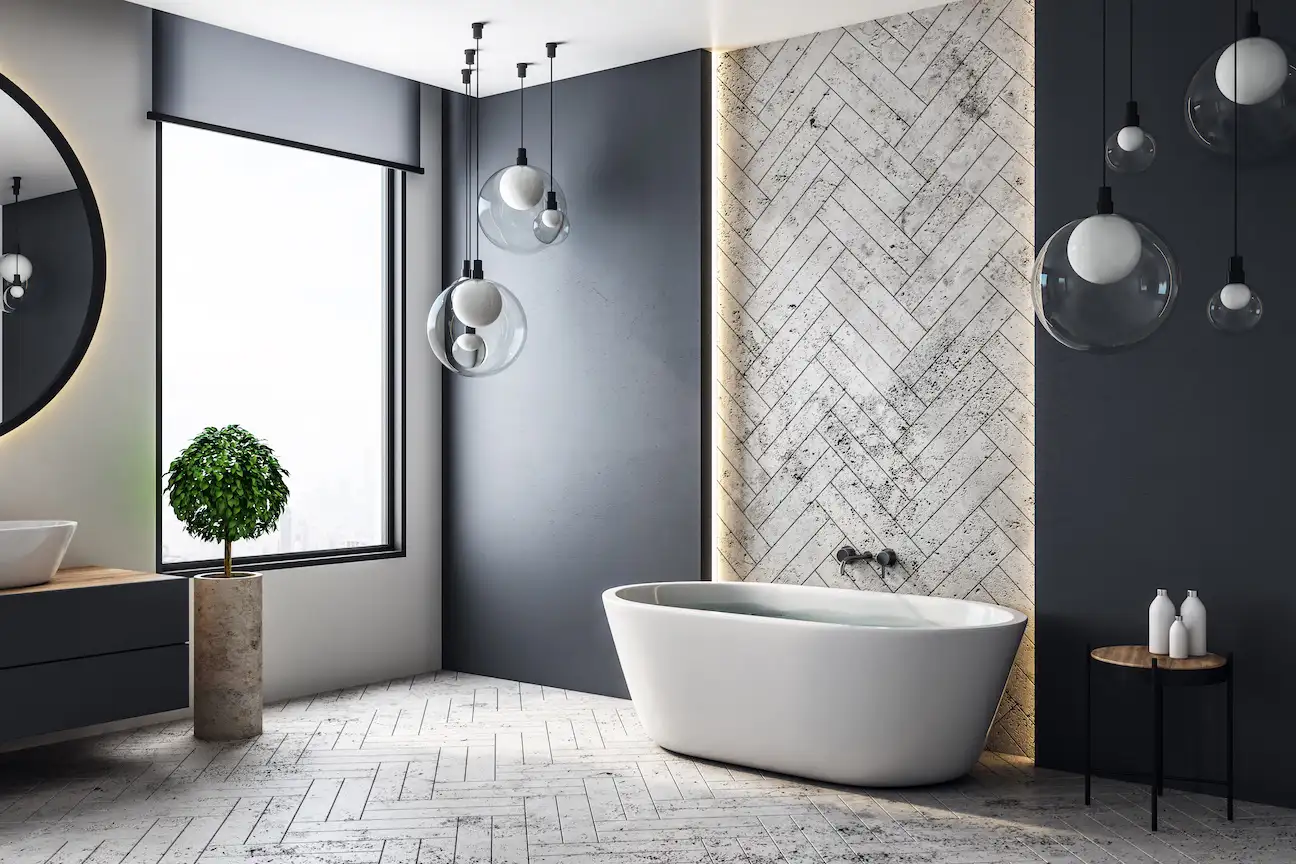 Whether adorning your floors or shower walls, a skillfully executed tile installation results in a stunning, resilient surface that's a breeze to maintain. The task of laying these tiles is anything but easy and requires meticulous preparation to make sure your tile design ends up gorgeous. The risk of obtaining unattractive tile designs is significant, especially if you don't possess the required tools and skills to bring the project to fruition.
This is especially the case if your room has a wall surround in your shower or around your vanity. These tiles act as a barrier against water damage, protecting your beautiful bathroom from water damage. There's a diverse array of tile materials at your choosing, including natural stone, ceramic, and glass. After finalizing your material choices, the next step is to contact a local tile installation specialist. Hiring a professional grants you the ability to see your design ideas come to life. 
The goal is to ensure that your tiles come out as gorgeous as you envisioned, that is why you can trust our team to get it done right the first time. Kaminskiy Care and Repair has the expertise and tools to place and seal tiles perfectly so they last for years and resist any water damage.  Regardless of whether you want polished stone tiles or more conventional ceramic options, we have the knowledge and skill to get it done.
---
Professional Bathroom Countertop Installation Solutions
Achieving a balance between functionality and style in your bathroom design involves selecting the right countertop materials. This particular feature must be well-sealed and engineered for durability, effectively keeping water at bay from the walls and preserving the cabinets and toiletries under the vanity. Whether you wish to update your current countertops or embrace a fresh style, count on the professionals to expertly handle the project.
Chipped tiles, stains, and discoloration are also great reasons to update your bathroom's style. Once these problems catch your attention, it's time to get in touch with professionals for a countertop replacement that aligns with your personal style. Our team can tackle your most challenging home improvement project, including countertop removal and installation. We can give you the high-end finish that makes your bathroom shine, and on a budget, too.
---
Bathroom Faucets And Fixtures Upgrade
From washing your hands to brushing your teeth, a functional faucet is indispensable. Issues can crop up, however, causing your faucet to malfunction and leaving you with a non-functional space. Gallons of water can be wasted due to leaks, and persistent clogs have the potential to completely disrupt your daily routine. What's more, the presence of outdated fixtures can translate into higher monthly expenses and your home looking unappealing.
Revamping the sinks, fans, and mirrors will breathe new life into your bathroom, reigniting your passion for the space. It's important to keep in mind that the installation of these fixtures can be a complicated and potentially messy process that costs you precious time. For fixtures that are beautiful, correctly installed, and designed to last, hiring a professional handyman service is the way to go.
---
Reliable Bathroom Lighting Fixture Repair and Installation Services In Lafayette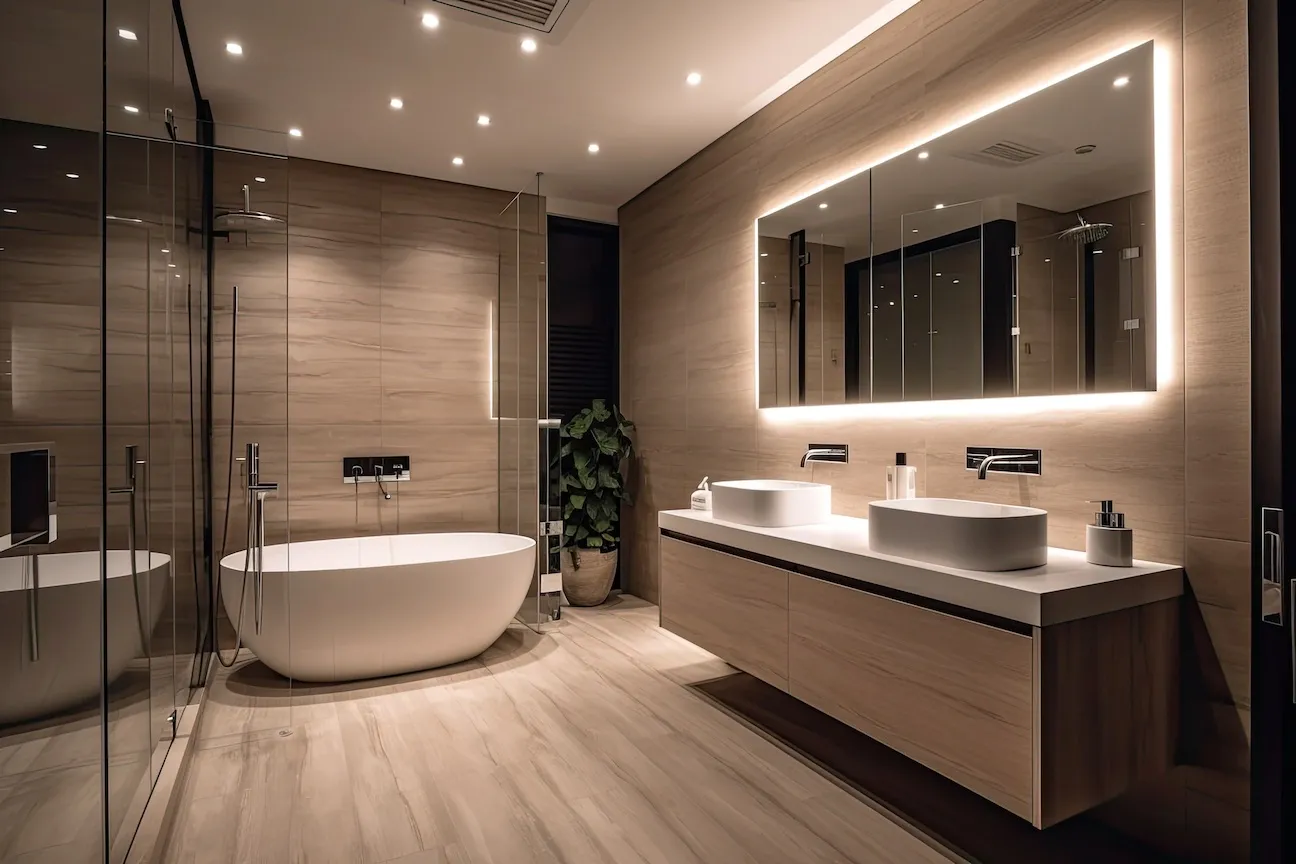 Lighting solutions play a fundamental role in ensuring comfort. Dim lighting can make individuals feel uneasy and cause them to struggle to get ready in the morning, emphasizing the critical role of comfort in any bathroom. It can also draw attention to the negative aspects of your bathroom.
There are various problems that can occur with your lighting. Dim or flickering lights can be a sign of damaged wiring. An incredibly old system may lead to your monthly bill being much more costly than it should be. Having outdated fixture designs could also lead to discomfort and unhappiness. No matter your needs, undertaking this installation project by yourself is a complex and risky endeavor not worth the effort.
Because these fixtures require electricity, delving into them without extensive knowledge of electrical systems and plumbing is a disaster waiting to happen. Make safety your priority and opt for a bathroom remodeling handyman to get the job done. This strategy allows you to achieve the dream space you've always wanted without any associated risk.
---
Home Toilet Installation Solutions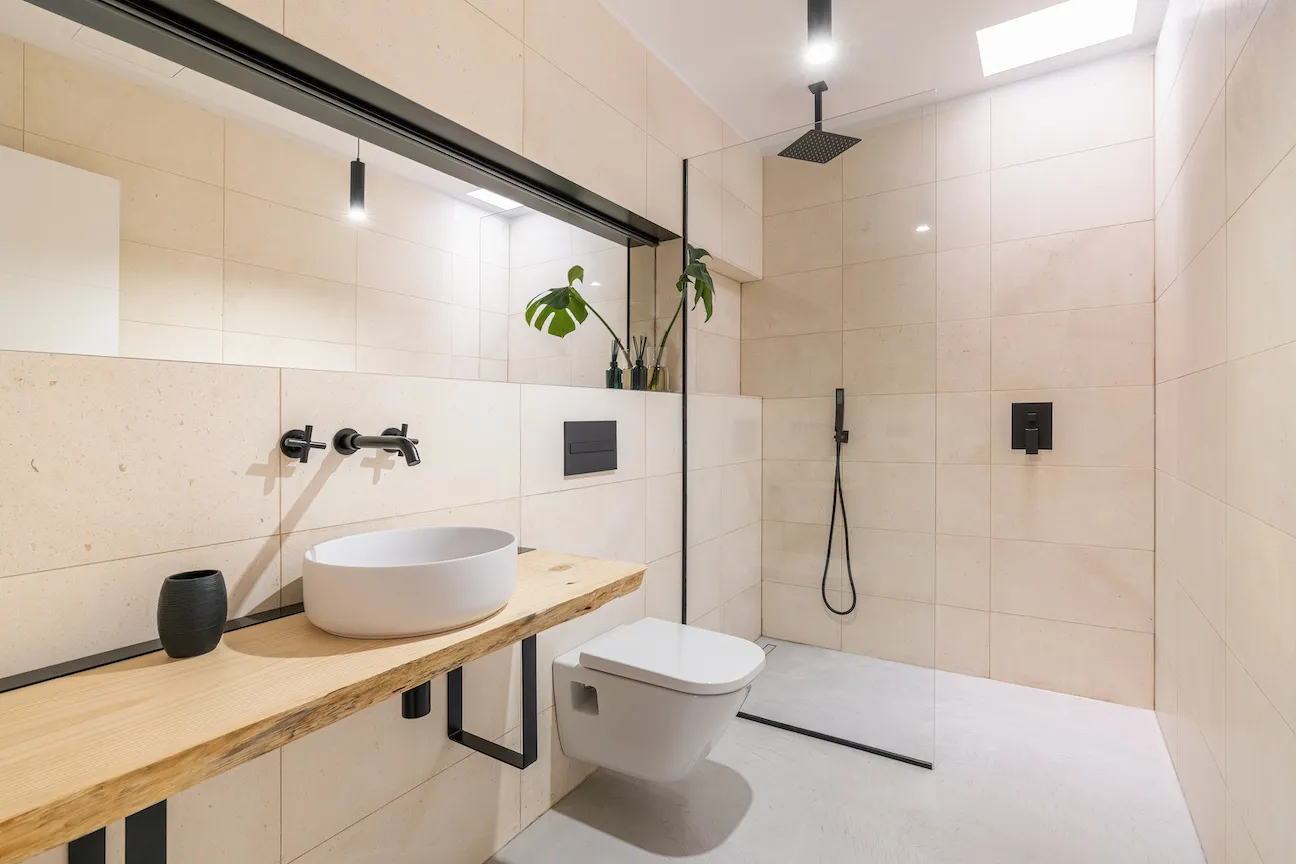 Although the toilet may not be the focal point of your bathroom, it's crucial to ensure that the one you have is fully functional and efficient. Frequent toilet clogs, leaks, or malfunctions can be a major inconvenience in your daily life. Getting new toilets for your home will ensure the functionality of this space.
The act of replacing your toilet can pose risks, especially considering that many toilets are made from fragile porcelain that can break or crack easily. You also have to work with the plumbing that runs out of the toilet. As a consequence, your bathroom may smell awful if work is not done well. Removing the old toilet is also a difficult process that requires a lot of manpower and skill. Trying to manage this job by yourself can lead to a messier result.
When you require toilet repair or replacement, trust the capable handymen at Kaminskiy Care and Repair to get the job done. You can trust our team to handle the replacement, whether it's a single part or the whole unit.
---
Start Your Bathroom Makeover with Your Local Lafayette Remodeling Team Today!
The process of building the bathroom oasis you want might seem challenging and require a lot of time, but it doesn't have to be a hassle. Your local remodeling company is your best option to make sure this project goes well. Handling it on your own will cost more in the long run.  For installation, repair, or home improvement projects, Care and Repair is your trusted choice!