Are you noticing damaged wood or a damp musty smell on your deck? Do you see unusual pin-sized holes emerging in your walls? These signs indicate potential termite damage and dry rot. It's crucial not to ignore these problems and instead hire a professional handyman service with years of experience in the home improvement business.
At Care and Repair, we are dedicated to providing high-quality and affordable dry rot and termite damage repair services to our clients in Sunnyvale. Our skilled service team thoroughly assesses the extent of the damage and ensures that every affected area is fixed and replaced as needed. With our commitment to same-day service, you can trust us to promptly deliver safe, efficient, and effective termite and dry rot services promptly. Contact Care and Repair for all your handyman needs in the Sunnyvale service area.
---
What Is Dry Rot?
Dry rot is a common fungal decay that affects wood. It is caused by a fungus called Serpula Lacymans, which is one of many fungi that consume the cellulose fibers in wood. If left unchecked, this fungus can weaken and damage wooden surfaces over time, leaving spores on timber.
---
Dry Rot Repair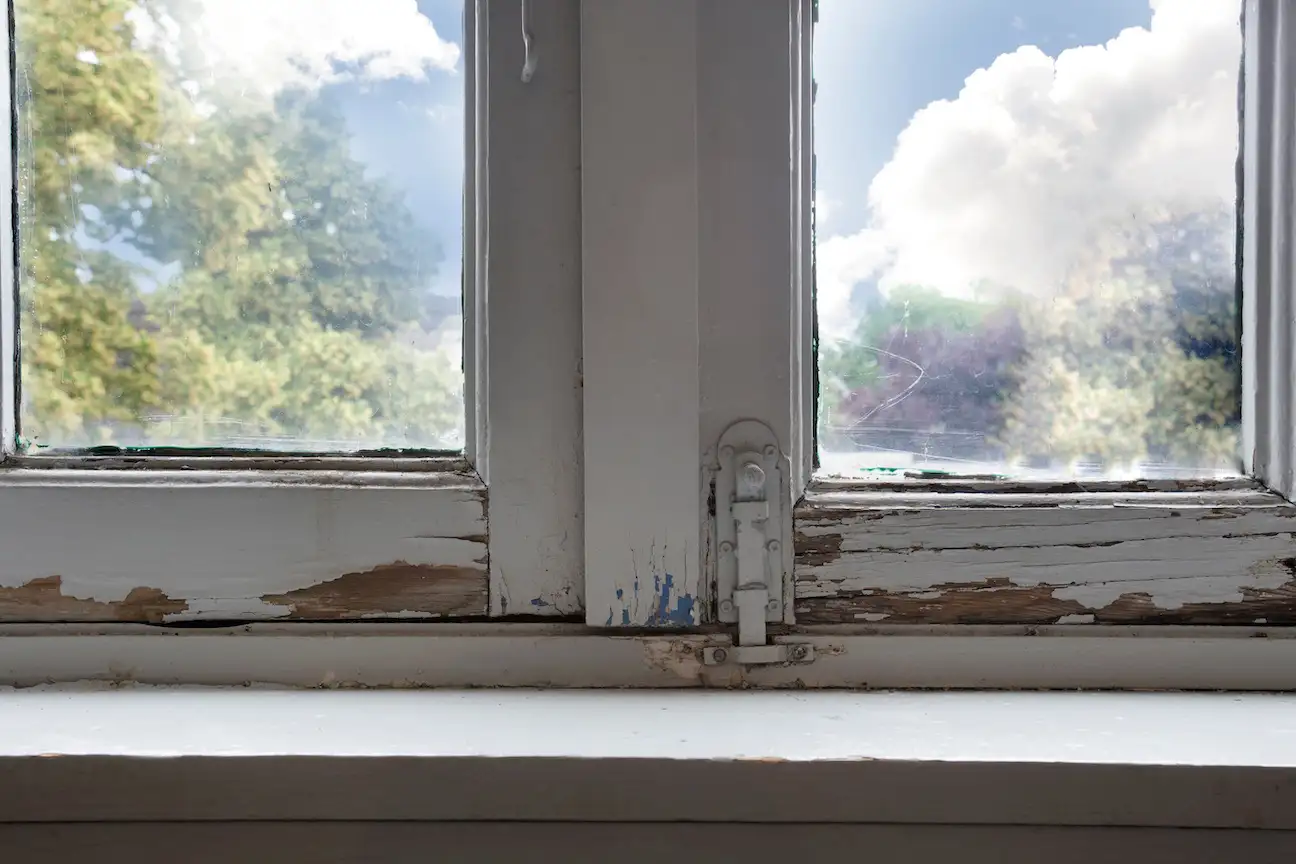 At Care and Repair, we specialize in comprehensive dry rot repair services to address the potential structural damage caused by this fungal decay. Our experienced team of professionals will assess the extent of the damage, identify the source of moisture, and eliminate the fungus.
With our meticulous approach, we remove the affected wood and replace it with high-quality materials, seamlessly blending the repairs with your Sunnyvale home's existing structure.
We not only focus on repairing the immediate damage but also take preventive measures to protect against future fungal infestations.  
Our wood treatment services provide a protective barrier, ensuring long-term durability and minimizing the risk of further decay. With our same-day service and commitment to customer satisfaction, you can trust us to efficiently handle dry rot repairs of any size, preserving the integrity and aesthetic appeal of your home.
Don't let dry rot compromise your home's structural stability. Contact Care and Repair today to schedule an appointment and let our skilled team restore your wooden surfaces, providing lasting solutions and peace of mind.
---
Termite Repair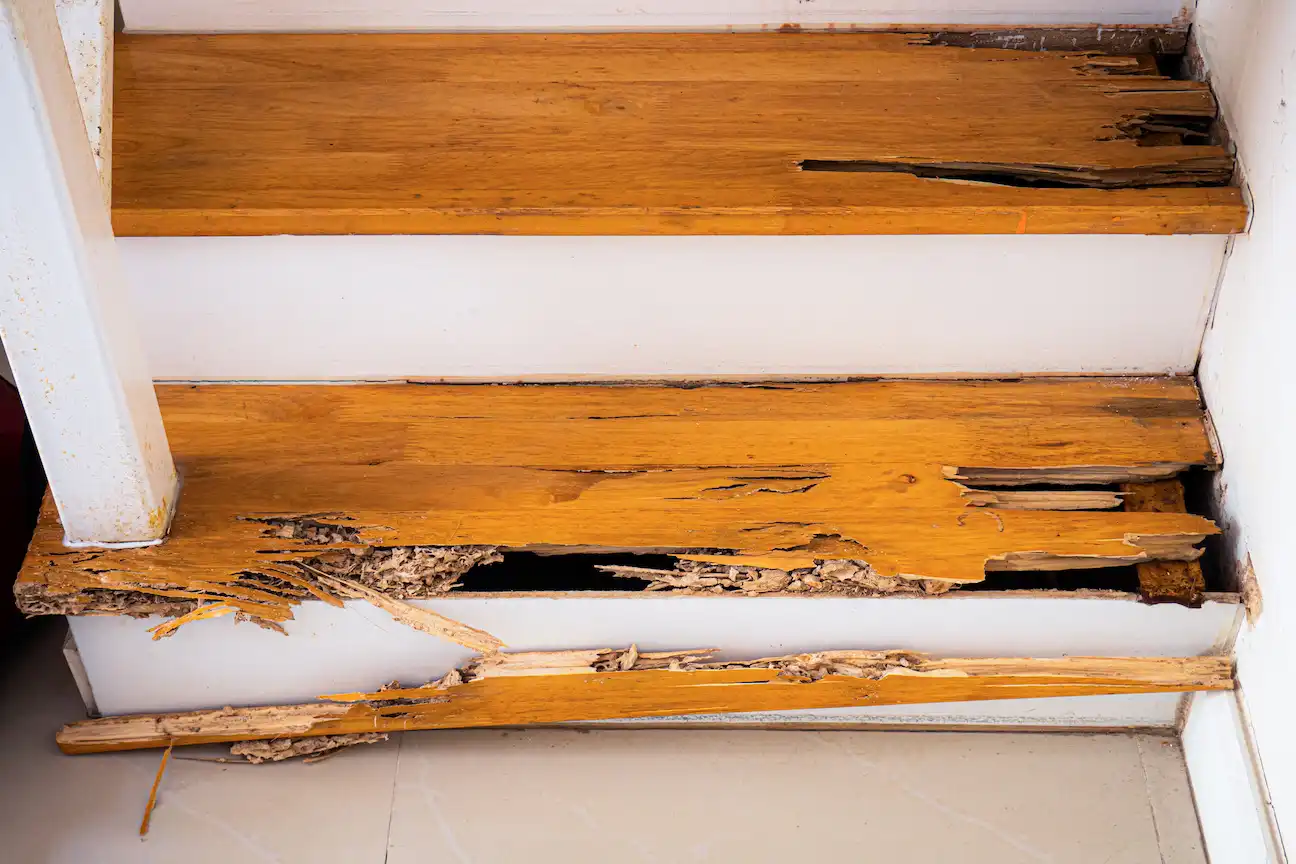 When it comes to termite repair in Sunnyvale, Care and Repair is your trusted partner in restoring and protecting your home. Our team of experts is well-equipped to tackle termite infestations and provide comprehensive repair solutions. We understand the importance of swift action in dealing with termites, and we prioritize prompt and efficient service.
During our thorough inspection and assessment, we will identify the extent of the termite damage and devise an effective repair plan. Our skilled technicians will employ proven techniques to treat and eliminate termites, ensuring your home remains termite-free. 
With our same-day service and commitment to customer satisfaction, you can trust us to efficiently handle dry rot repairs of any size, preserving your home's integrity and aesthetic appeal.
Whether it's treating and sealing affected areas or replacing extensively damaged parts, we have the expertise to handle any level of termite repair. Our goal is to restore your home's structural integrity and beauty, providing you with a safe and comfortable living environment.
---
Dry Rot and Termite Repair for Your Sunnyvale Home 
Dry rot and termites can cause severe damage to your Bay Area property. By the time you notice signs of termite damage or dry rot, the damage to your home is likely to be significant. However, by promptly addressing these issues, you can prevent further compromise to the structure and design of your home in Sunnyvale. No matter how many jobs you require on your damaged surfaces, our experienced team knows how to effectively repair them. Don't hesitate to contact us for all your home improvement needs in Sunnyvale. We are committed to restoring the integrity of your home and providing you with a safe and beautiful living environment. Call us at Kaminskiy Care and Repair for all your home improvement needs!