Is your fence or gate displaying signs of damage in Riverside County? If so, it's essential to address the issue as it arises. Allowing the damage to persist can lead to further deterioration, ultimately requiring new costly gate or fence installation. However, there's a way to prevent such an outcome from befalling you.
Spare yourself from the financial burdens and potential hazards associated with a broken gate or collapsed fence. Instead, consider hiring a dependable gate contractor operating in Southern California, like Kaminskiy Care and Repair. Our expertise lies in home renovations that enhance aesthetics, functionality, and security. When you need prompt, trustworthy, and cost-effective handyman services in Riverside County for your gate or fence repair, don't hesitate to contact us!
---
Riverside County Fence Repair Company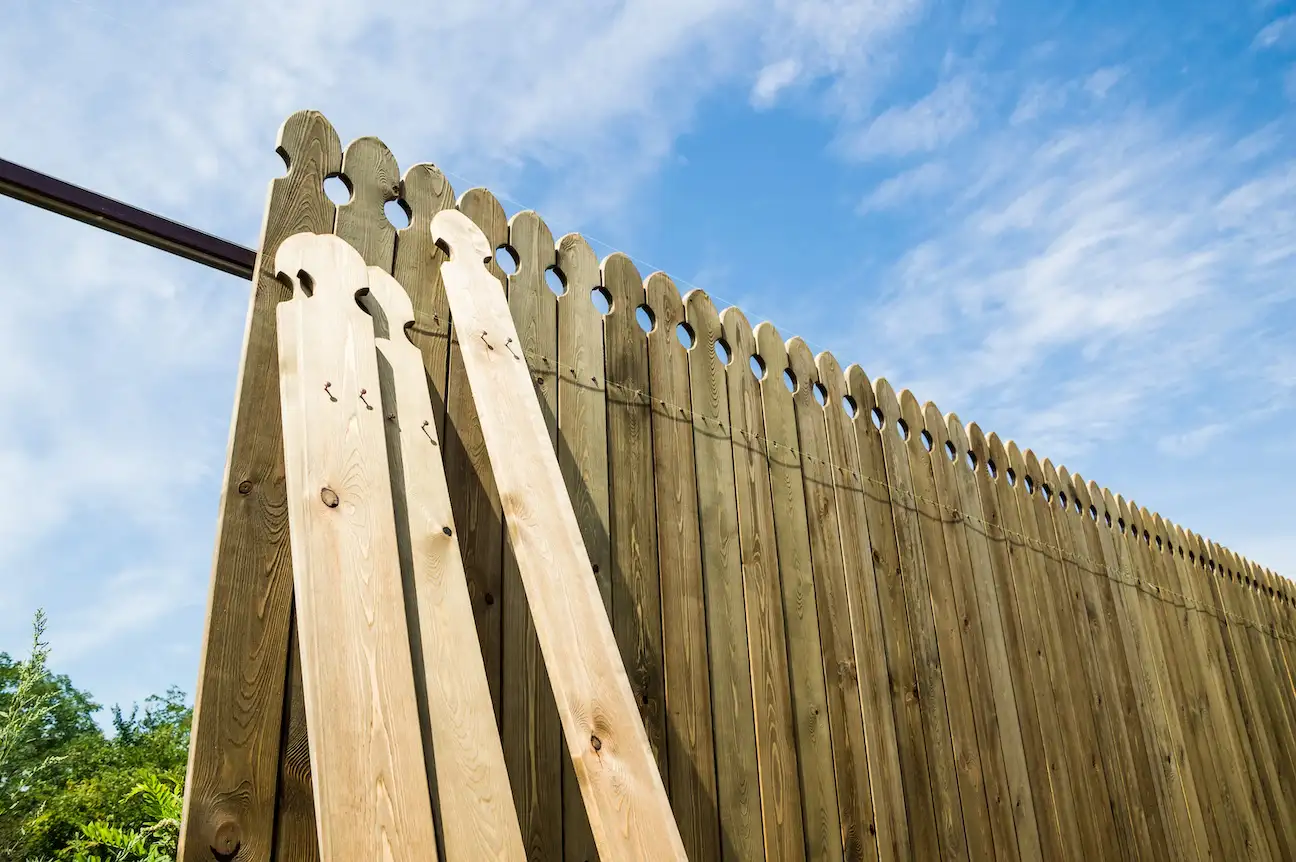 At Kaminskiy Care and Repair, we offer exceptional fence repair services meticulously designed to cater to all your fencing needs in Riverside County. With our extensive experience and expertise, we have established ourselves as the go-to professionals for restoring damaged fences to their former glory.
Whether your fence has endured wear and tear caused by inclement weather, rot, or accidental damage, our skilled team of professionals stands ready to undertake the task. Even minor damage can compromise the security of your property, providing unauthorized individuals or animals with the access they shouldn't have.
If you notice any signs of damage on your fence, regardless of how insignificant they may seem, entrust Kaminskiy Care and Repair to breathe new life into it. 
Our specialization covers various fence types, including wooden, chain link, vinyl, PVC, and wrought iron. Regardless of the material, we possess the necessary expertise to handle the job with finesse. Employing high-quality materials and employing meticulous craftsmanship, we take great pride in delivering long-lasting, visually appealing results.
Whether it's replacing broken boards and posts or reinforcing the fence's structure, we pay keen attention to every detail, ensuring a seamless and durable fence repair. You can rely on Kaminskiy Care and Repair to enhance your property's security and aesthetic appeal through our reliable fence repair services in Riverside County.
---
Gate Repair Handyman For Riverside County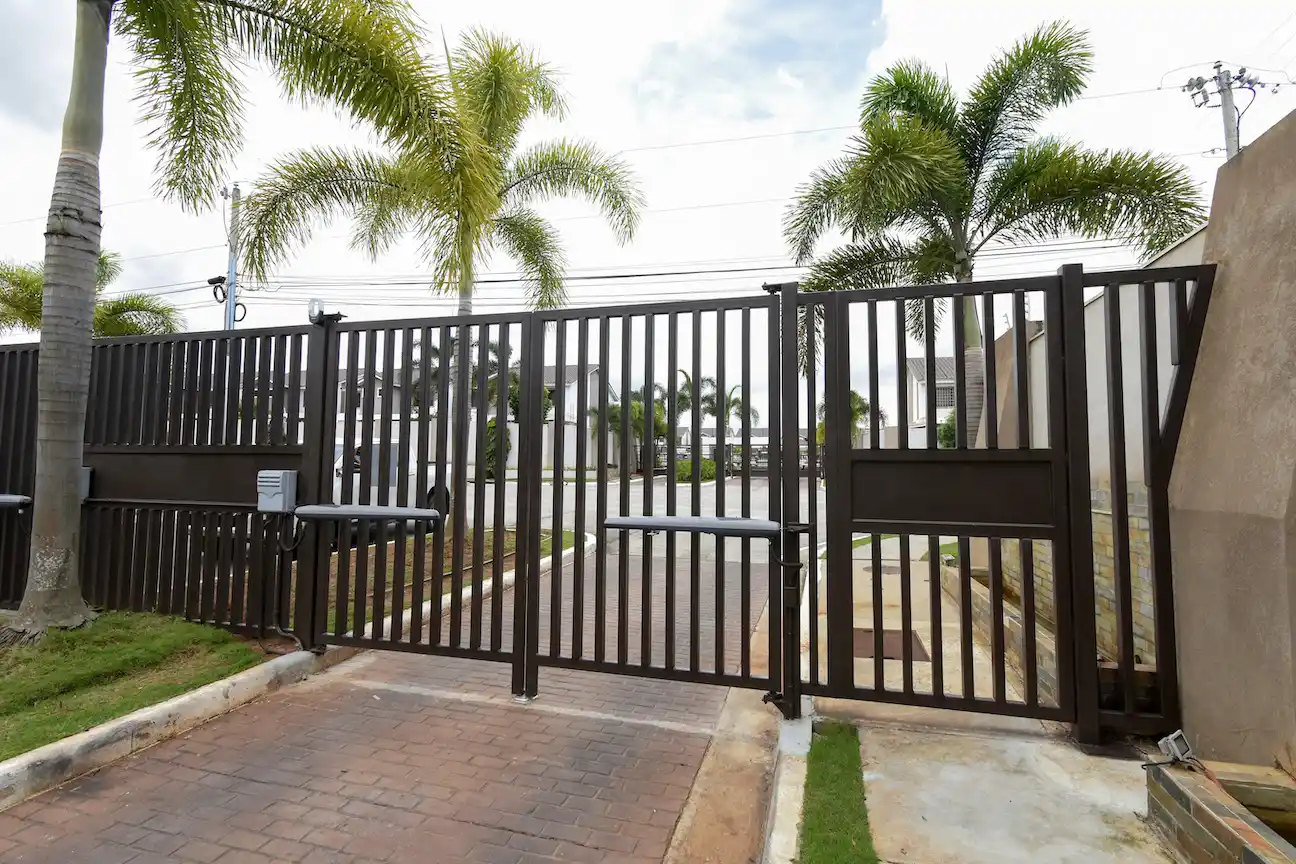 When it comes to gate repair in Riverside County, Kaminskiy Care and Repair is your trusted local handyman. A well-built gate not only enhances your home's curb appeal but also plays a pivotal role in safeguarding your property.
It is important to get things checked out, even if the issues seem minor, a damaged gate can present an opportunity for potential intruders. That's why it's crucial to address any gate damage promptly.Our dedicated team specializes in repairing various types of gates, including swing gates, sliding gates, and automated gates.
We understand that a malfunctioning gate can disrupt the security and convenience of your property.
Whether your gate fails to open or close properly, suffers from motor or track damage, or experiences alignment issues, our skilled technicians possess the expertise to diagnose and resolve the problem efficiently. Equipped with state-of-the-art tools and utilizing top-quality replacement parts, we ensure your gate is restored to optimal functionality. We prioritize safety, reliability, and aesthetics, guaranteeing that your gate not only operates smoothly but also enhances the overall allure of your property. When you choose Kaminskiy Care and Repair for gate repairs, you can rest assured that our expert services will exceed your expectations in terms of both protective quality and visual appeal.
---
Fence and Gate Repair for Your Riverside County Home
Neglecting the maintenance and repair needs of your fences and gates can be risky. Neglecting what may seem like minor issues can lead to costly gate and fence installations and a progressively deteriorating exterior. Furthermore, it may invite unauthorized entry onto your Riverside property. Fortunately, we are here to help. Our comprehensive home repair services encompass every aspect of your house, including the exterior.
At Kaminskiy Care and Repair, we genuinely care about you and your home. Reach out to us now to explore the possibility of same-day services and learn about the warranty we provide for all our gate and fence repair work. Take action today to ensure the long-lasting security, functionality, and aesthetic appeal of your fences and gates in Riverside County.