Elevate your bathroom experience with the comprehensive remodeling and maintenance services offered by Kaminskiy Care and Repair in Riverside County. We understand that your bathroom should be a sanctuary of comfort and style, and we are dedicated to helping you reimagine its potential. As experts in the field, our skilled professionals specialize in creating stunning bathroom transformations that seamlessly blend aesthetics and functionality.
Whether you are seeking a modern makeover or a timeless design, our team at Kaminskiy Care and Repair is committed to exceeding your expectations, enhancing your daily routine, and adding long-lasting value to your home. From remodeling to regular maintenance, our services strike the perfect balance to ensure that your custom bathroom remains in optimal condition for years to come. Get ready to embark on a transformative journey with Kaminskiy Care and Repair and bring your vision to life.
---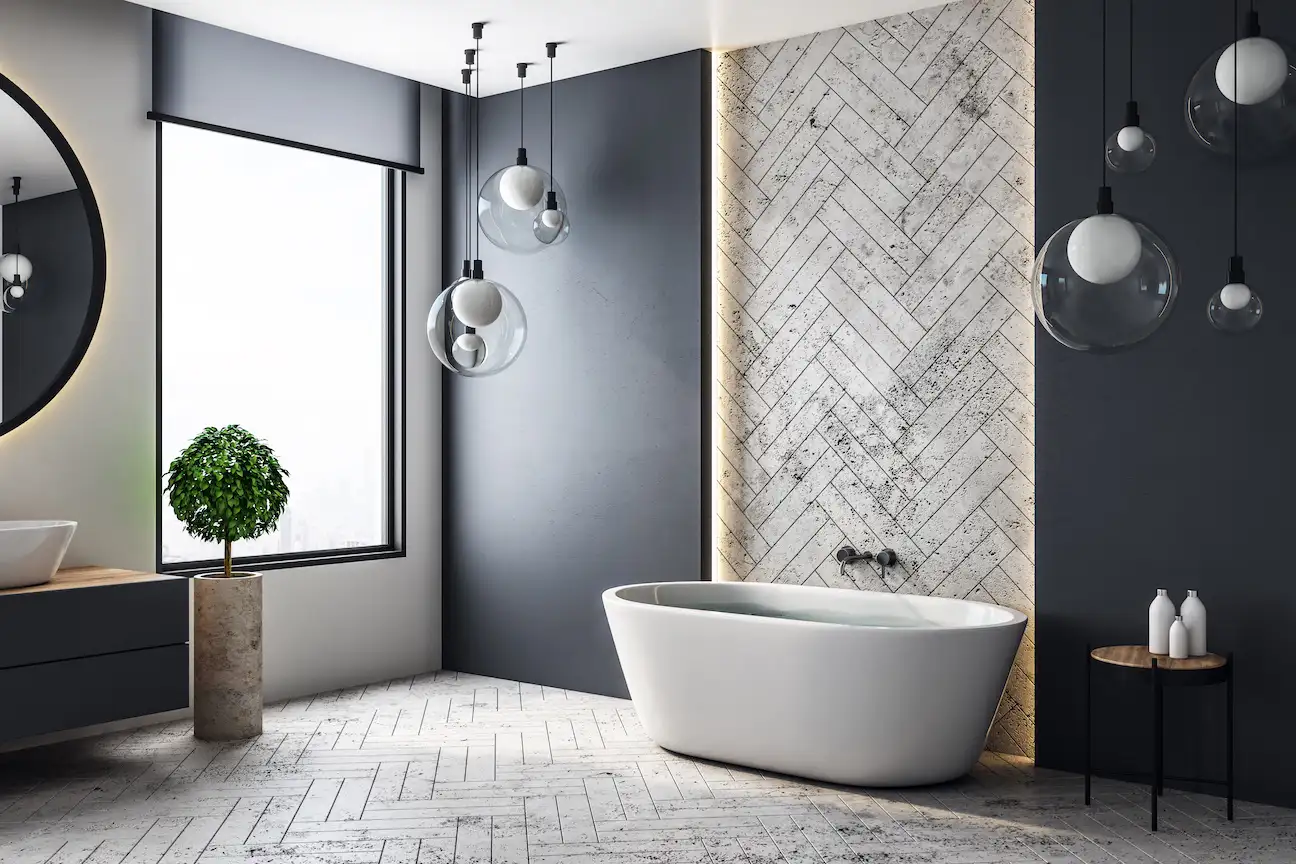 Tile Installation in Riverside County 
Depending on the tiles you choose, you can brighten or darken your bathroom, create a modern or classic look, and protect your walls and floors. However, tiles can also crack or chip over time and even have dirt and mold buildup because of water damage.
Our tile installation handyman service provides solutions to all your tile-related problems. We can help you find quality tiles that match your taste, fit your budget, and align with the bathroom's overall design. Ultimately, we will install your new tiles with the utmost care and attention to detail so you avoid costly mistakes.
---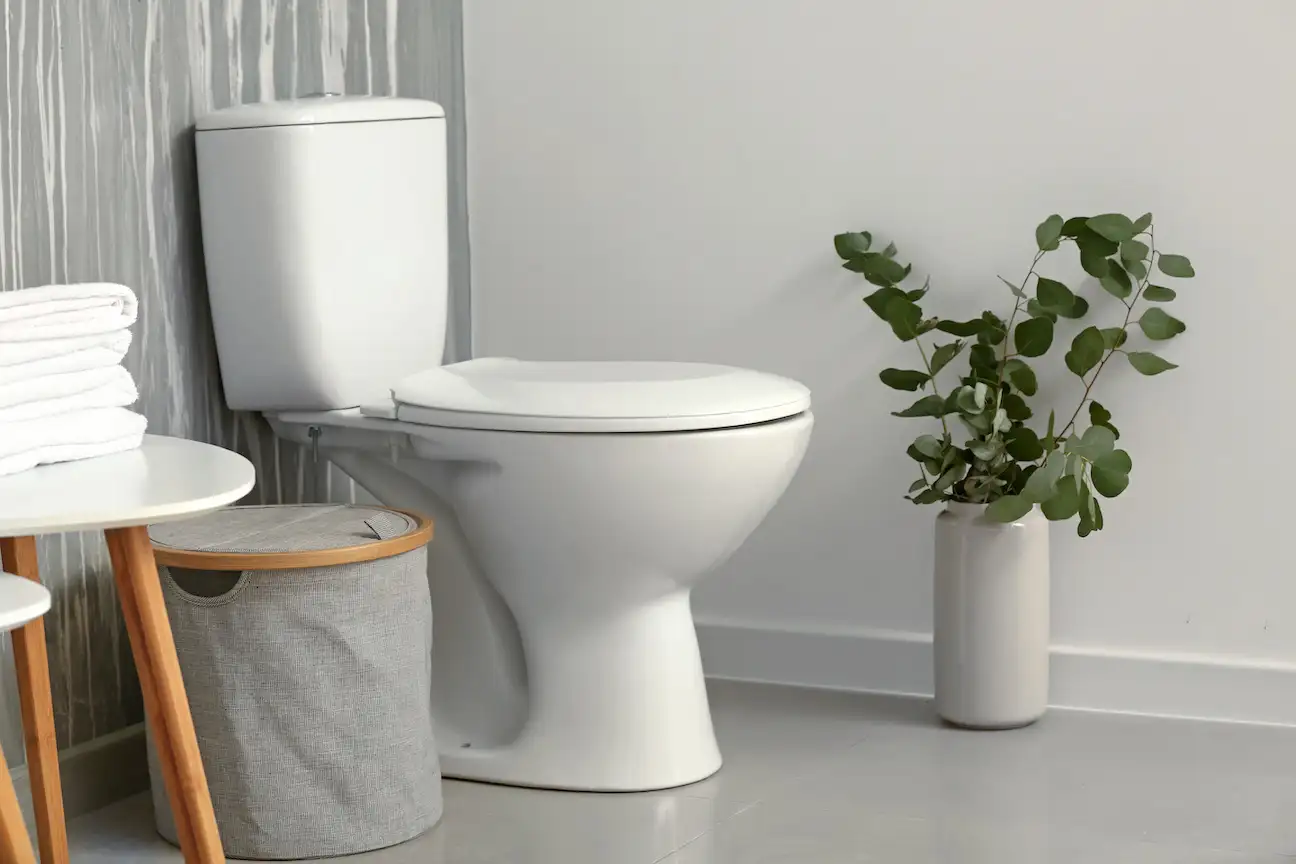 Toilet Replacement and Repair
Our years of experience in providing handyman remodeling services have taught us how important toilets are in the function and aesthetic of your bathroom. The toilet is likely the most used piece of equipment and one you do not want to break down.
If your toilet is leaking or not functioning properly, we can skillfully provide the repair service or replacement needed. We have experience finding the perfect replacement for any toilet model, all while ensuring the new installation is watertight and code-compliant.
---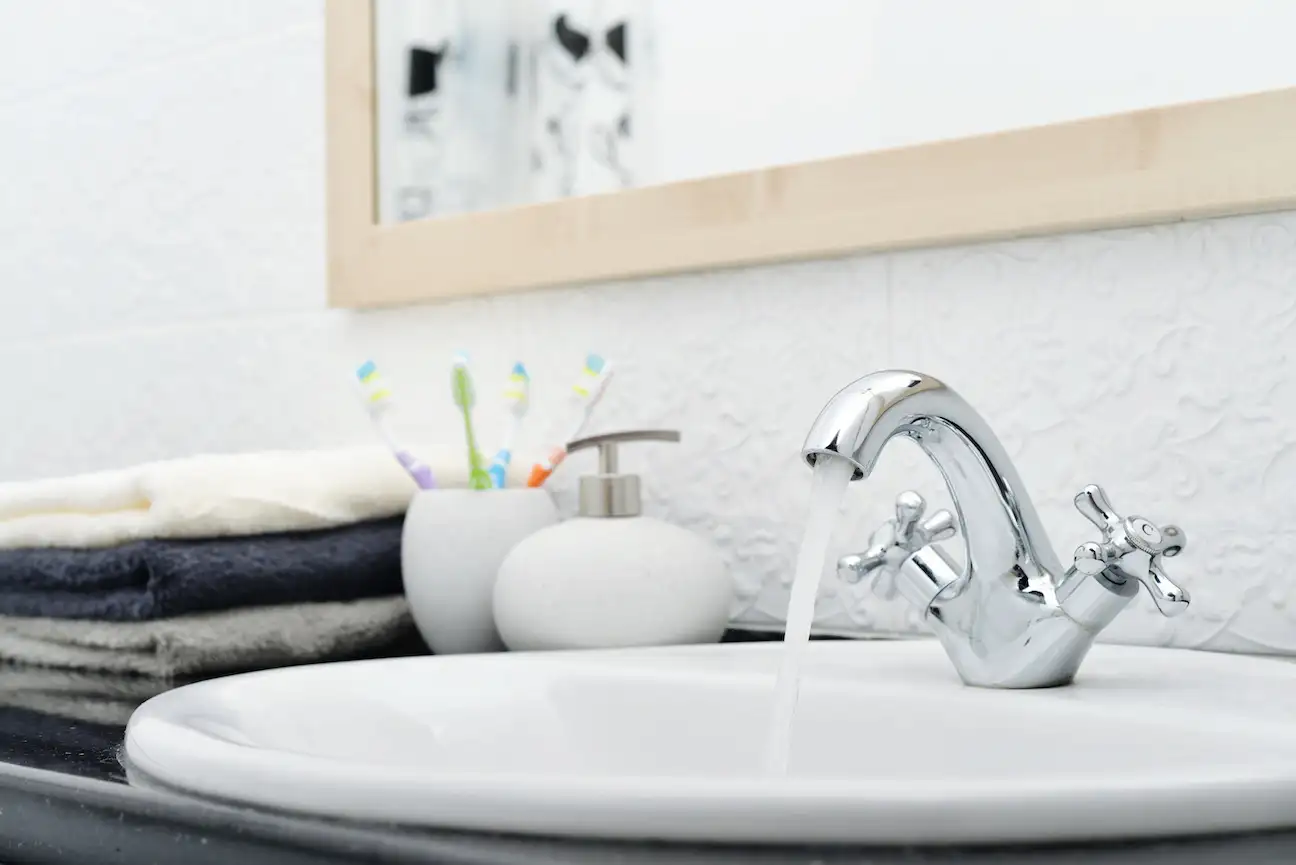 Bathroom Plumbing Repairs for Your Riverside County Home
Plumbing is undeniably one of the most critical components of a bathroom. Only some homeowners realize the complexity of the plumbing system behind their bathroom walls.
At Kaminskiy Care and Repair, we understand and have the tools and training to handle any issue. Our experts thoroughly check and detect any problems and perform the necessary repair.
From leaky faucets and clogged drains to pipes that need replacement, you can call our bathroom remodeling contractors for your plumbing needs.
---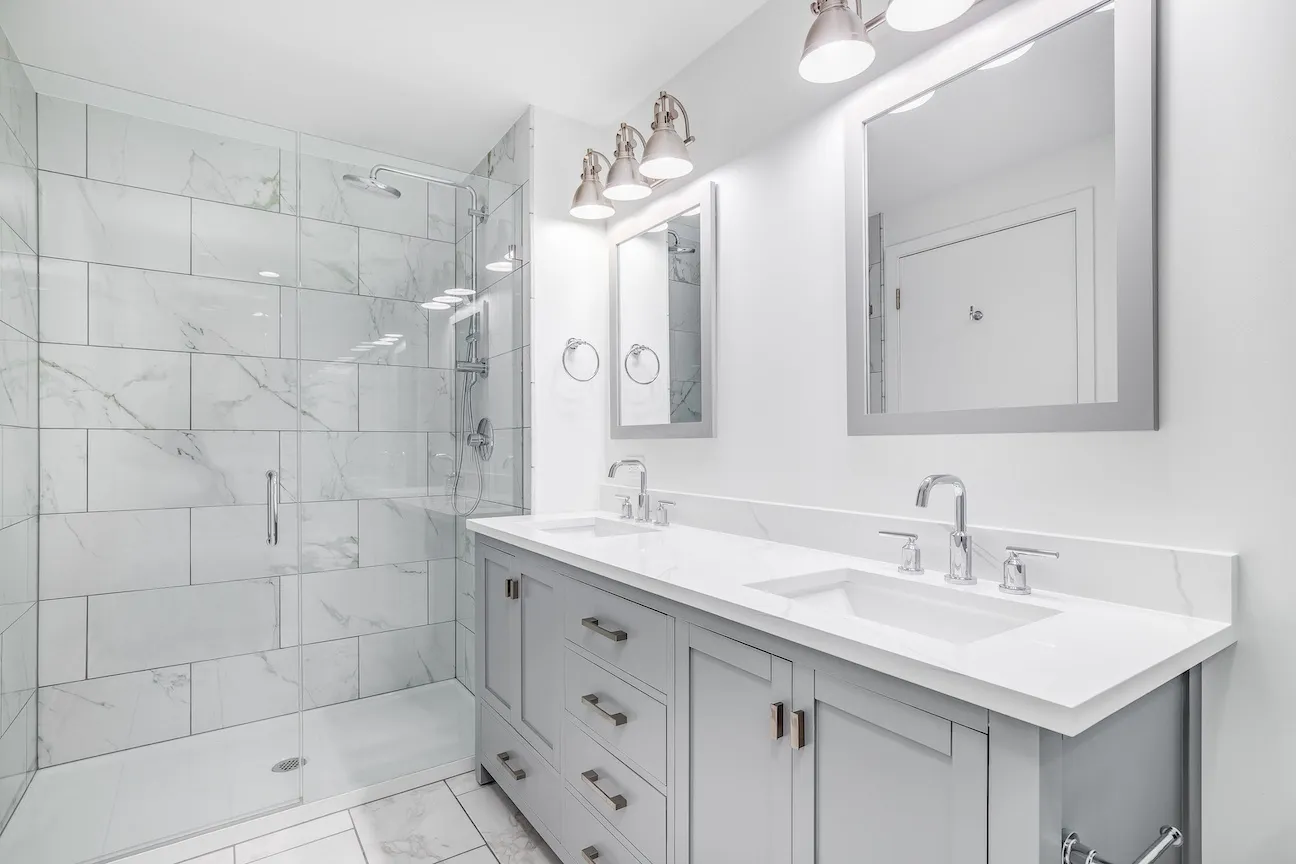 Lighting Installation and Repair
You can rely on your window for natural light, but improvement can happen with the addition of artificial lights. Our remodeling services include installing electrical fixtures that can complete your home renovations!
We guide you in selecting the right lighting fixtures and ensure all installations comply with local electrical codes. Proper lighting can also significantly enhance the ambiance and look of any bathroom, so do not hesitate to bring your vision to life with our team.
---
Trust Kaminskiy Care and Repair for Your Bathroom Remodel and Repair!
Homeowners struggling with bathroom safety and plumbing problems can rely on Kaminskiy Care and Repair. We offer Riverside County bathroom remodeling handyman services. We have been in the home improvement business for years, providing home repair solutions that guarantee increased energy efficiency and improved functionality and design.
Our professional team has done jobs for clients in the service area who dreamed of grand bathroom remodels, and every project we complete is tailored to the customer's unique needs. Let us make your bathroom upgrade happen. Contact us today!